Praktika / Werksstudententätigkeit im Bereich Semantic Web (m/w) in Dresden
Dresden

Please apply here on "ITsax.de" with the "Apply Now" link/button at the top right.

Als Werkstudent im Bereich Semantic Web (m/w) gestaltest du aus den Anforderungen unserer Projektteams webbasierte Frontends oder Apps für Intranet und Internet-Angebote.


Deine Aufgaben:
Unterstützen des Projektteams bei der Entwicklung von Projekten im Umfeld Datenanalyse und Datamining
Eruieren und Evaluieren neuer Verfahren und Technologien im Umfeld Semantic Web, Information Retrieval und Data-Mining
Weiterentwicklung unserer bestehender Textmining-Plattform
Erstellen von prototypischen Applikation und unternehmensweite Vorstellung
Was wir von dir fachlich erwarten:
Studium im Bereich der Medieninformatik, Informatik an einer Hochschule oder Fachhochschule
Solide Kenntnisse der üblichen Web-Technologien wie HTML5, CSS, JavaScript, Node.JS (optional)
Die Fähigkeit, sich zielgerichtet in neue Technologien und Werkzeuge einarbeiten zu können
Analytische Fähigkeiten in Kombination mit Kreativität und Gestaltungskompetenz
Deutsch und Englisch in Wort und Schrift
Qualitativ hochwertige Arbeit
Was wir von dir menschlich erwarten:
Studium der Wirtschafts-, Kommunikationswissenschaften, Medieninformatik, Informatik mindestens drei abgeschlossene Fachsemester
Sicherer Umgang mit allen MS-Office Anwendungen
Affinität und Vorkenntnisse in Bezug auf den IT-Bereich und dessen Begrifflichkeiten
Gute Deutsch- und Englischkenntnisse
Hohe Sozialkompetenz, Empathie und Kommunikationsstärke
Teamgeist und Engagement
Brief profile of B-S-S Business Software Solutions GmbH
Wir sind ein IT-Dienstleister mit Sitz in Eisenach und Dresden, die smarte Lösungen für unternehmensinterne und unternehmensübergreifende Kommunikation und Zusammenarbeit schafft.
Zu unseren Kunden zählen zahlreiche international renommierte Konzerne, sowie große Deutsche und Europäische Unternehmen. Dadurch profitieren unsere Mitarbeiter von kurzen Wegen und schnellen Entscheidungen kleiner Unternehmen und anspruchsvollen Projekten im Großkundenbereich.
Möchtest Du deine individuellen Kenntnisse und Fähigkeiten in einem innovativen und expandierenden Unternehmen einsetzen? Wir bieten Dir die Chance dazu! Bewirb Dich jetzt bei uns!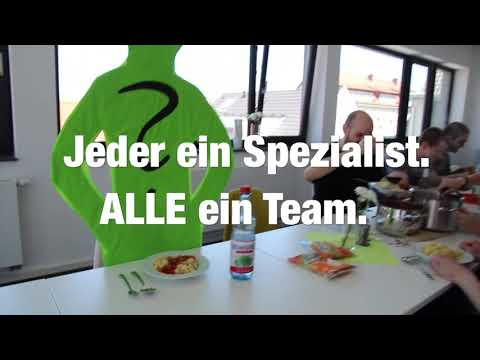 Publication date: 10-08-2018