Internship/Thesis: Setup a Knowledge Base in the area of modern workplace learning (f/m) in Dresden
Dresden

Please apply here on "ITsax.de" with the "Apply Now" link/button at the top right.

Location: Germany (Berlin, Dresden)


Contract Type: Internship/Thesis - 6 month internship, full-time

We as Pokeshot develop and market innovative products in the fields of knowledge acquisition and modern workplace learning. Our main product SmarterPath combines people, content and places to provide knowledge at the point where the employee needs it. SmarterPath is an outstanding product. Our aim is to provide as many information around topics like "Knowledge Acquisition", "Social Learning" and "Modern Workplace Learning". 


As an intern at Pokeshot your task will be to support the team in creating a knowledge base around these topics. You will have the chance to work within an international team of experts with various professional backgrounds and get insights into a modern, agile, digitalized yet personal working atmosphere. It will be possible to write a thesis about knowledge acquisition and modern workplace learning throughout or after your internship. 


Your responsibilities and tasks:


You support the team in creating a knowledge base
You develop a communication plan to distribute the information in various channels
You support the setup of the knowledge base together with the team and accompany the communication strategy
You are looking for independent projects for the international improvement of our visibility in search engines and on the web 
Your profile: 


Student of Business Informatics, Knowledge Management, Communications or similar
Fluency in English (must!)
First experiences in knowledge management and SE-Optimization
Strong communication skills and experienced in team work.
Take the opportunity at Pokeshot:


Interesting and dynamic environment
Challenging projects for well-known clients and companies
Intense onboarding and a lot of development opportunities
Familiar working atmosphere, flat hierarchies and short decision paths
In a word: We offer a job that is fun and will challenge and promote you.


If you think, that sounds interesting for you and you love to work with a motivated and professional team, send us your application to
careers@pokeshot.com
! You are looking forward to meeting you.
Who we are:

Pokeshot GmbH specializes in social business consulting, social software and product development. We help companies to roll out, what people call "Facebook" in the private domain. In our team everyone is supporting the implementation of "Social Business". Our goal is, to enable exchange, to support communication and to make the right experts findable within a company. We don't do that for unknown customers, but e.g. for the biggest automobile manufacturers in Germany. 
Brief profile of Pokeshot GmbH
Die Pokeshot GmbH ist ein Software– und Beratungshaus mit eigener Produktschmiede in Berlin und Dresden. Was im privaten Bereich "Facebook" genannt wird, führen wir auf der kommunikativen und technischen Ebene in Unternehmen ein.
Bei uns unterstützt jeder die Einführung von "Social Business" in seinem jeweiligen Funktionsbereich. Unser Ziel ist es, Kunden mit Kunden und Mitarbeiter mit Mitarbeitern zu vernetzen, Austausch zu generieren, Kommunikation zu fördern und Experten auffindbar zu machen. Genau diese Sachen machst du bei uns nicht für irgendwelche Kunden. Hier arbeitest du u.a. für die größten Automobilhersteller Deutschlands.
Wir sind stetig auf der Suche nach Einsteigern und Experten (Junior/Senior) auf den Gebieten Java, .Net Entwicklung und Social Business Beratung – aber auch Quereinsteiger sind bei uns herzlich Willkommen.
Bitte legen Sie ihrem Anschreiben einen tabellarischen Lebenslauf, Zeugnisse und Nachweise über Praktika und Zusatzqualifikationen im PDF-Format bei.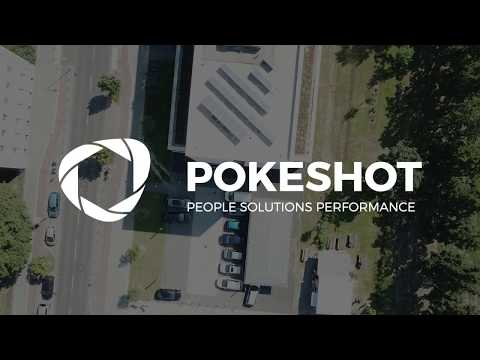 Publication date: 16-11-2017