DevOps Linux / Cloud Engineer (m/w/d) in Dresden
Dresden

Please apply here on "ITsax.de" with the "Apply Now" link/button at the top right.

Deine Aufgaben
Build of the Kiwigrid cloud platform
Setup and implementation of build, test, release, and roll-out processes
Contribution to software development
Planning, implementation, and maintenance of monitoring and controlling systems
Daily service to the production environment
Network and system administration
Incident and problem management
Maintenance of the production environment
Close cooperation with the development team (Scrum)
Dein Profil
You are a Linux fan and professional
Experience in the setup and maintenance of distributed systems (Docker container management, Big Data warehouse, load balancer, virtualization, network, ELK stack, and system administration,)
Strong sensitivity for all security aspects related to the system and apps
Knowledge of software lifecycle environments, build, versioning, and continuous integration
Working knowledge of various programming languages (e.g. Bash, Java, Perl, PHP, Ant, Go)
Interest in embedded systems on a Linux platform
good knowledge of Kubernetes
High responsibility, ability to structure and prioritize your tasks
Was bieten wir?
A permanent contract with a competitive salary and flexible working hours
Flat hierarchies, short decision paths, and a corporate culture that welcomes your feedback
Inclusion into a team of highly-motivated, international professionals
A creative and stimulating environment that has a great potential for future growth and is driven by innovation
A challenging task and freedom to make your own decisions
Feel-good program (free beverages, fresh fruit, yoga classes, regular massages, and a chance to play table soccer)
job ticket, feedback reviews and training
Kontakt
jobs@kiwigrid.com
Brief profile of Kiwigrid GmbH
Der Energiemarkt erlebt derzeit noch nie da gewesene Veränderungen: Die Umstellung auf die dezentrale von erneuerbaren Energien getragene Stromversorgung ist zukunftsweisend. Kernaufgabe ist die Etablierung von "Microgrids": selbst-managende Zellen, die Energie erzeugen, speichern und verbrauchen.

Kiwigrid bietet in diesem Umfeld ein aus Hard- und Software bestehendes Energiemanagementsystem und verbindet regenerative Erzeuger, Verbraucher, Speicher, Elektromobilität und das Netz in Microgrids. Kiwigrid macht Energie einfach.Die im April 2011 gegründete Kiwigrid GmbH macht es Besitzern von Eigenheimen, Mehrfamilienhäusern und Unternehmensgebäuden möglich, Energie von dezentralen Energieerzeugern und Verbraucheranlagen zu messen, selbstverwaltend zu steuern und kostenoptimiert zu betreiben.

Mit Kiwigrid ist es möglich herkömmliche fossile Energiehersteller, regenerative Energien und deren Verbraucher miteinander zu vernetzen und den Gesamt-Energieverbrauch deutlich zu senken.

Gestalte und organisiere mit uns diese anspruchsvollen Ziele in einem jungen und innovativen Startup in der Kulturstadt Dresden. Da wir stetig wachsen suchen wir immer Spezialisten aus Wirtschaftsinformatik, Informatik oder ähnlichen gebieten. Dazu gehören Projektleiter, Prozess- und Softwareberater, Softwarentwickler (Java, Frontend, Android, Linux), Softwaretester sowie IT-Support.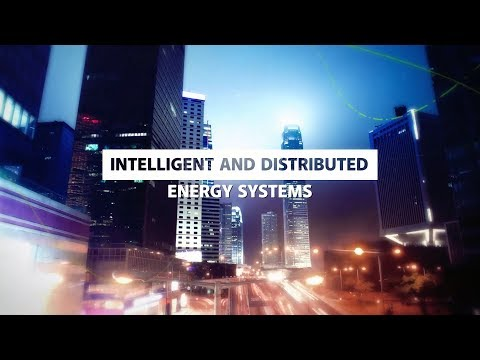 Publication date: 19-09-2017