Support Engineer TK-Anlagen (m/w) in Hartmannsdorf
Hartmannsdorf

Please apply here on "ITsax.de" with the "Apply Now" link/button at the top right.

Unsere Support Engineers sind unsere Experten im technischen Support für unsere Systemhaus-Partner. Sie unterstützen telefonisch und per Remote bei der Lösung von technischen Problemen bei TK-Anlagen und Netzwerken und eskalieren Störungen. Die KOMSA Systems GmbH versteht sich als Dienstleister für Systemhäuser im wachsenden Konvergenzmarkt von information and communication technology (ict). Dabei konzentrieren wir uns auf Businesslösungen im Telekommunikations-, Netzwerk-, Unified Communications- und Collaborations-Umfeld, welche von Systemhauspartnern an Unternehmenskunden vertrieben werden.
Zur Erweiterung unseres Teams suchen wir ab sofort :
Support Engineer TK-Anlagen (m/w)*
Ihre Aufgaben
Technischer Support von professionellen Telefonanlagen
Bearbeitung und Überwachung von Kundentickets im Ticketsystem
Telefonische Kommunikation mit den Kunden
Lösen der Kundenanforderungen per Remotezugang oder ggf. in Einzelfällen vor Ort
Eskalation von schwerwiegenden Fällen an den Herstellersupport
Möglichkeit, sich zusätzlich als Trainer für Workshops und Seminare zu entwickeln
Ihre Qualifikationen
Abgeschlossene Ausbildung als Systemelektroniker, Fachinformatiker und ähnliche Ausbildungen oder vergleichbare Berufserfahrung
Praktische Erfahrungen im TK-und Netzwerkbereich
Optimalerweise eine Zertifizierung der Hersteller Alcatel-Lucent (ACFE, ACSE), Innovaphone (iAR, iAS), Mitel (Basis, Advanced, Master) oder Unify (Specialist, Expert)
Erste Erfahrungen im Umgang mit Kundenanforderungen und komplexeren technischen Problemen
Selbstbewusster und verbindlicher Umgang mit den Kunden
Sichere kommunikative Fähigkeiten und ein ausgeprägter Dienstleistungsgedanke
Strukturierte und zielorientierte Arbeitsweise
Brief profile of KOMSA Kommunikation Sachsen AG
KOMSA ist einer der führenden Dienstleister der Informations- und Kommunikationstechnologiebranche (IKT) in Europa. Wir sind Spezialist in den Kernbereichen Distribution, Integrierte Dienstleistungen und Reparaturservice und dabei Partner aller namhaften Hersteller und Netzbetreiber der Branche. Unseren Handelspartnern bieten wir Produkte und Lösungen aus einer Hand, unseren Industriepartnern einen channelspezifischen Absatz ihrer Ware und die Übernahme von damit verbundenen Dienstleistungen. Beiden garantieren wir effizienten Support in bester Qualität zu besten Kosten.
Als KOMSA-Gruppe mit unseren Tochtergesellschaften bedienen wir mehr als 10.000 Reseller, davon über 4.500 Fachhandelspartner und Systemhäuser.
Es ist wie in einem Orchester:
Komponist, Dirigent und Instrumente allein richten nichts aus - ein Kunstwerk entsteht erst, wenn alle Mitwirkenden ihre Kraft und ihr Können einsetzen und dem Ganzen Leben einhauchen. Diese Erkenntnis ist die Grundlage für unseren Erfolg: Flache Hierarchien, viel Verantwortung beim Einzelnen und Rahmenbedingungen, die den Bedürfnissen der Menschen entsprechen, schaffen ein Klima, das zu Höchstleistungen animiert. Bei KOMSA steht der Mitarbeiter im Mittelpunkt. Unser Ziel ist, langfristig attraktive Arbeitsplätze zu schaffen und auszubauen. Dafür müssen wir die ökonomische Basis stetig weiter verbessern, müssen dynamisch und innovativ sein und in einem gesättigten Marktumfeld weiter wachsen. Deshalb wollen wir dort, wo wir antreten die Nummer eins sein.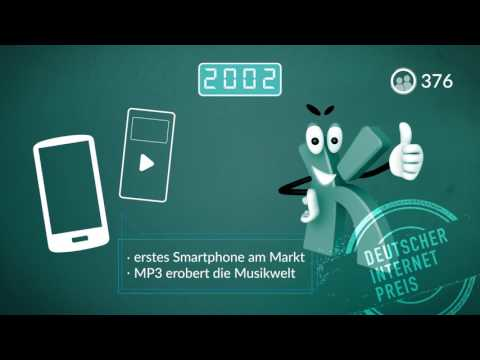 Publication date: 03-01-2018