Webentwickler Frontend (m/w) in Hartmannsdorf
Hartmannsdorf

Please apply here on "ITsax.de" with the "Apply Now" link/button at the top right.

Als Webentwickler unterstützen Sie vor allem bei der Frontendentwicklung. Dabei wollen wir Sie als TYPO3-Experten für die KOMSA-Unternehmensgruppe auf- und ausbauen. Die Saxonum GmbH ist als kreativer Dienstleister für alle Abteilungen bzw. Tochterunternehmen, die unter dem Dach der KOMSA Gruppe aktiv sind, sowie externe Kunden aus vielen Branchen tätig. Unser Ziel ist es, unsere Kunden optimal im Marketing zu unterstützen, zu deren Erfolg einen wichtigen Beitrag zu leisten und zu begeistern.
Zur Erweiterung unseres Teams suchen wir ab sofort einen:
Webentwickler (m/w)* Frontend
Ihre Aufgaben
Entwicklung von Web-Applikationen
Modulentwicklung mittels HTML, PHP und TYPO3
Erstellung von HTML/CSS Templates
Unterstützung bei der erfolgreichen Umsetzung von Projekten für unsere Kunden
Verantwortung für Updates und Wartung bestehender Systeme
Enge Abstimmung mit Projektmanagern, Designern und anderen Entwicklern
Ihre Qualifikationen
Gute praktische Erfahrungen in der Entwicklung von Web-Applikationen aus erfolgreich absolvierten Projekten oder Ihrer Ausbildungs-/Studiumszeit
Kenntnisse im Umgang mit Photoshop und Illustrator
Technologien wie HTML, PHP, CSS3 und jQuery sind Ihnen vertraut und fanden optimaler Weise in ersten Projekten Anwendung
Ergänzend gern Kenntnisse in SASS, GIT und TYPO3
Erfahrung im Umgang mit Datenbanken
Selbständige Arbeitsweise und ein hoher Qualitätsanspruch
Analytische Vorgehensweise, Eigeninitiative und Zielorientierung
Brief profile of KOMSA Kommunikation Sachsen AG
KOMSA ist einer der führenden Dienstleister der Informations- und Kommunikationstechnologiebranche (IKT) in Europa. Wir sind Spezialist in den Kernbereichen Distribution, Integrierte Dienstleistungen und Reparaturservice und dabei Partner aller namhaften Hersteller und Netzbetreiber der Branche. Unseren Handelspartnern bieten wir Produkte und Lösungen aus einer Hand, unseren Industriepartnern einen channelspezifischen Absatz ihrer Ware und die Übernahme von damit verbundenen Dienstleistungen. Beiden garantieren wir effizienten Support in bester Qualität zu besten Kosten.
Als KOMSA-Gruppe mit unseren Tochtergesellschaften bedienen wir mehr als 10.000 Reseller, davon über 4.500 Fachhandelspartner und Systemhäuser.
Es ist wie in einem Orchester:
Komponist, Dirigent und Instrumente allein richten nichts aus - ein Kunstwerk entsteht erst, wenn alle Mitwirkenden ihre Kraft und ihr Können einsetzen und dem Ganzen Leben einhauchen. Diese Erkenntnis ist die Grundlage für unseren Erfolg: Flache Hierarchien, viel Verantwortung beim Einzelnen und Rahmenbedingungen, die den Bedürfnissen der Menschen entsprechen, schaffen ein Klima, das zu Höchstleistungen animiert. Bei KOMSA steht der Mitarbeiter im Mittelpunkt. Unser Ziel ist, langfristig attraktive Arbeitsplätze zu schaffen und auszubauen. Dafür müssen wir die ökonomische Basis stetig weiter verbessern, müssen dynamisch und innovativ sein und in einem gesättigten Marktumfeld weiter wachsen. Deshalb wollen wir dort, wo wir antreten die Nummer eins sein.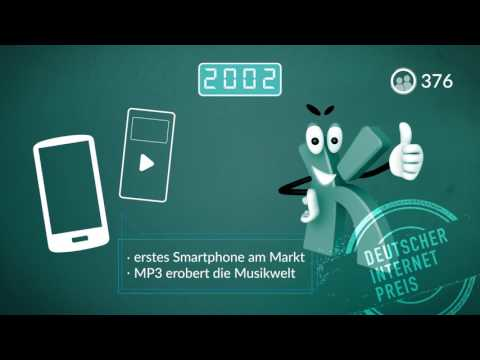 Publication date: 09-01-2018