Werkstudent, Praktikant, Diplomand (m/w) Softwareentwicklung (Embedded / Linux) / Test - Automobilbereich in Dresden
Dresden

Please apply here on "ITsax.de" with the "Apply Now" link/button at the top right.

Wir bieten interessierten Studierenden eine Werkstudententätigkeit/Praktikumsstelle im Bereich Softwareentwicklung und Softwaretesting in Vollzeit an unserem Entwicklungsstandort in Dresden an.


Welche Aufgaben erwarten Dich?


Unterstützung bei Test oder Entwicklung von Radio-/Navigationssystemen und anderen Steuergeräten mit dem Fokus auf:

Stabilität
Performance
Vernetzung (CAN, BAP, ISO-TP, UDS, DoIP, Automotive Ethernet)
Powermanagement
SoftwareUpdate
Security
Betriebssysteme (Linux, RTOS)
Inbetriebnahme von neuen Hardware-Plattformen
Anpassen und Entwicklung von Treibern
Was bringst Du mit?


Studium einer technischen Fachrichtung
Freude am kreativen Testen und Entwickeln
sehr gutes technisches Verständnis
Erfahrung mit Scriptsprachen
C++ Kenntnisse gewünscht
Linux-Kenntnisse erwünscht
ausgeprägte Teamfähigkeit und eigenmotiviert
gute Englischkenntnisse in Wort und Schrift

Was können wir Dir bieten?


Beschäftigung in Teilzeit/Vollzeit
einen attraktiven und spannenden Arbeitsalltag
moderne und helle Arbeitsplätze
engagierte Kollegen in Teams von bis zu 15 Experten
Verpflegung in unserem Mitarbeiterrestaurant
Fahrrad- und Fahrzeugparkplätze
Beginn: jederzeit möglich


Für deine Bewerbung nutze bitte unser Jobportal!


Wir freuen uns darauf, Dich kennen zu lernen!


Brief profile of Preh Car Connect GmbH
Als internationaler Automobilzulieferer für Car Infotainment steht Preh Car Connect für Innovation, Individualität und Qualität. Der Erfolg unseres Unternehmens beruht auf dem außerordentlichen Ideenreichtum unserer Ingenieure, dem gemeinsamen Know-how eines standortübergreifenden globalen Teams und der Leidenschaft, tagtäglich dafür zu sorgen, dass aus Trends und Ideen innovative Produkte entstehen. Als erfolgreiche mittelständische Arbeitgebermarke bieten wir attraktive Einstiegsmöglichkeiten an unseren verschiedenen internationalen Standorten auf jedem Level.
Überzeugen Sie sich selbst und finden Sie bei uns den passenden Job. Sie bringen Ihr Fachwissen gern praktisch ein? Dann sind Sie bei Preh Car Connect genau richtig. Wir bieten Ihnen spannende Herausforderungen rund um unsere innovativen technischen Produkte, eine leistungsgerechte Vergütung und individuelle Weiterbildungsmöglichkeiten. Bei uns stimmt nicht nur die Technik – wir bieten Ihnen auch ein familiäres Klima in einem internationalen Umfeld – beste Karriereaussichten inklusive.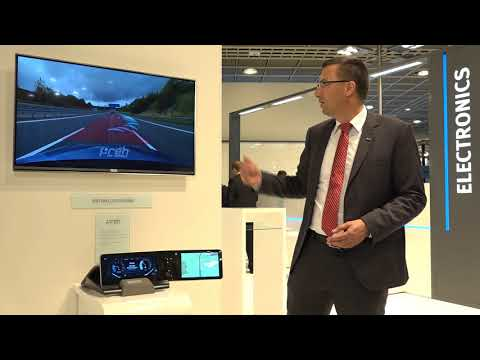 Publication date: 24-05-2018