Softwareentwickler (m/w) C++/Open GL in Dresden
Dresden

Please apply here on "ITsax.de" with the "Apply Now" link/button at the top right.

Sie stört es auch, dass Ihr Navi wie die digitale Version ihres Schulatlasses aussieht? Uns auch. Dann unterstützen Sie uns als Softwareentwickler (m/w) C++/Open GL bei der Entwicklung von neuen Fahrerinformationssystemen und entwickeln Sie mit uns die Zukunft in der Infotainment-Welt. Wir sind ein Team hochmotivierter Softwareentwickler, die die Darstellung in Navigationssystemen revolutionieren wollen. Dafür generieren wir Anzeigeinhalte für Displays der nächsten und übernächsten Generation, die dem Fahrer bei seiner Orientierung helfen. Zur Bewältigung dieser anspruchsvollen Aufgabe suchen wir Sie als Unterstützung, um uns bei der Entwicklung und Umsetzung neuer Visualisierungskonzepte zu helfen. Die von Ihnen entwickelte Software wird weltweit in Millionen von Fahrzeugen verbaut und hilft Millionen von genervten Autofahrern in Zukunft ihr Ziel zu erreichen. 

Ihre Aufgaben


Softwareentwicklung von der Konzeption und der Implementierung der Software bis hin zur Dokumentation und Erprobung.
Modellierung von Softwarekomponenten mit Hilfe von Struktur und Verhaltensdiagrammen
Technische Abstimmung mit Lieferanten und Partnern
Mitwirkung an der Verbesserung der Arbeitsabläufe und Effizienzsteigerung innerhalb der Arbeitsgruppe
Entwicklung von Prototypen mit der Programmiersprache ihrer Wahl (Lua, Go, Python, …)

Ihre Qualifikationen


Abgeschlossenes Hochschulstudium (Diplom/Master) der Informatik, Medieninformatik, Informationssystemtechnik, Mathematik oder einer ähnlichen Studienrichtung
Mehrjährige Erfahrung in C++/OpenGL, sowie deren Verwendung in eingebetteten Systemen
Erfahrung im Einsatz von Linux, Subversion (git, svn)
Sehr gute Englischkenntnisse

Wir bieten Ihnen


Die Möglichkeit, ein Kompetenzzentrum für Infotainment mitzugestalten
Fachliche Entwicklungsperspektiven
Unbefristeter Arbeitsvertrag
Flexible Arbeitszeiten und 30 Tage Erholungsurlaub
Engagierte Kollegen in kleinen Teams
Firmenevents (u.a. Sommerfest mit Familie) und Teamevents
Zuschüsse zum Jobticket, Mittagsversorgung (im eigenen Mitarbeiterrestaurant) sowie Fitnesscenter

Ihre Bewerbung

Nutzen Sie Ihre Chance bei Preh Car Connect und bewerben Sie sich mit vollständigen Unterlagen und unter Angabe des JobCodes, Ihrer Gehaltsvorstellung und des möglichen Eintrittstermins über unser Bewerberportal.


 JobCode 023/18 
Brief profile of Preh Car Connect GmbH
Als internationaler Automobilzulieferer für Car Infotainment steht Preh Car Connect für Innovation, Individualität und Qualität. Der Erfolg unseres Unternehmens beruht auf dem außerordentlichen Ideenreichtum unserer Ingenieure, dem gemeinsamen Know-how eines standortübergreifenden globalen Teams und der Leidenschaft, tagtäglich dafür zu sorgen, dass aus Trends und Ideen innovative Produkte entstehen. Als erfolgreiche mittelständische Arbeitgebermarke bieten wir attraktive Einstiegsmöglichkeiten an unseren verschiedenen internationalen Standorten auf jedem Level.
Überzeugen Sie sich selbst und finden Sie bei uns den passenden Job. Sie bringen Ihr Fachwissen gern praktisch ein? Dann sind Sie bei Preh Car Connect genau richtig. Wir bieten Ihnen spannende Herausforderungen rund um unsere innovativen technischen Produkte, eine leistungsgerechte Vergütung und individuelle Weiterbildungsmöglichkeiten. Bei uns stimmt nicht nur die Technik – wir bieten Ihnen auch ein familiäres Klima in einem internationalen Umfeld – beste Karriereaussichten inklusive.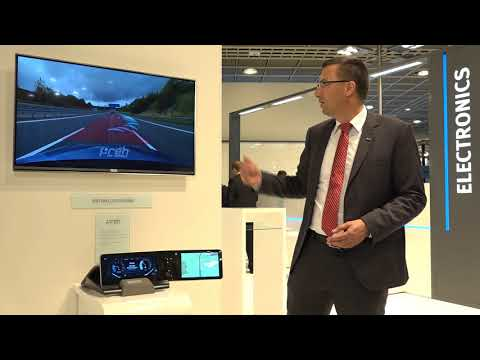 Publication date: 21-05-2018