Softwareentwickler C++ (m/w) – Connectivity in Dresden
Dresden

Please apply here on "ITsax.de" with the "Apply Now" link/button at the top right.

Connectivity – Wenn Sie alles richtigmachen, haben Autofahrer und Beifahrer mehr Informationen und ein sichereres Fahrgefühl. Sie entwickeln als  Software Entwickler C++ (m/w) – Connectivity in der aktuellen Königsdisziplin der Technologieentwicklung, Sie gestalten Infotainment. Fahrer der neuen Fahrzeuggeneration rufen alle Daten routinemäßig und in Echtzeit ab. Bisher kennen sie zu jeder Zeit ihre Route, die aktuellen Wetterdaten, Verkehrsinformationen oder den Ölverbrauch ihres Motors. Was sollten sie darüber hinaus erfahren? Wie bleiben Fahrzeugführer sozial vernetzt und immer sicher unterwegs? Wollen Sie solche Lösungen programmieren? Willkommen im Entwicklungsteam Dresden der Preh Car Connect.  Sie sind Profi. Sie denken, sprechen, schreiben, träumen C++. Schon während Ihres Informatikstudiums haben Sie programmiert, Sie sind ein geduldiger Fehlerfinder und denken logisch, um die beste Performance anzubieten. 

Ihre Aufgaben


Sie entwickeln Software im Bereich Connectivity
Sie berücksichtigen die Besonderheiten von Apple und Android-Endgeräten, stellen eine sichere Internetverbindung her und bringen alles sicher in die Cloud
Sie erstellen Testszenarien (z.B. Unit-Tests)
Sie verstehen Kundenanforderungen und übersetzen Sie in Lösungsszenarien
Analyse und Bearbeitung von Fehlertickets
Sie stimmen sich mit Lieferanten und Partnern über technische Parameter ab

Ihre Qualifikationen


Sie haben Informatik oder ein vergleichbares Fach studiert und mit Bachelor, Master oder Diplom abgeschlossen
Sie programmieren ausgezeichnet in C++
Sie kennen OOA, OOD, OOP sehr gut
Sie verfügen über Erfahrungen in der Embedded SW-Entwicklung, idealerweise aus dem Automotive-Bereich
Sie arbeiten gern selbstständig und eigenverantwortlich
Flexibilität verstehen Sie konstruktiv und bieten Lösungsalternativen an
Sie sprechen deutsch mindestens mit B1 Niveau
Sie haben gute Fachsprachenkenntnisse in Englisch

Wie bieten Ihnen


Einen attraktiven und anspruchsvollen Arbeitsalltag
Die Möglichkeit, ein Kompetenzzentrum für Infotainment aufzubauen
Fachliche Entwicklungsperspektiven
Einen festen Arbeitsvertrag
30 Tage Urlaub
Moderne, helle Arbeitsplätze
Engagierte Kollegen in Teams bis max. 15 Experten
Versorgung im Mitarbeiterrestaurant
Fahrrad- und Fahrzeugparkplätze

Ihre Bewerbung

Nutzen Sie Ihre Chance bei Preh Car Connect und bewerben Sie sich mit vollständigen Unterlagen und unter Angabe des JobCodes, Ihrer Gehaltsvorstellung und des möglichen Eintrittstermins über unser Bewerberportal.


 JobCode: 009/18 
Brief profile of Preh Car Connect GmbH
Als internationaler Automobilzulieferer für Car Infotainment steht Preh Car Connect für Innovation, Individualität und Qualität. Der Erfolg unseres Unternehmens beruht auf dem außerordentlichen Ideenreichtum unserer Ingenieure, dem gemeinsamen Know-how eines standortübergreifenden globalen Teams und der Leidenschaft, tagtäglich dafür zu sorgen, dass aus Trends und Ideen innovative Produkte entstehen. Als erfolgreiche mittelständische Arbeitgebermarke bieten wir attraktive Einstiegsmöglichkeiten an unseren verschiedenen internationalen Standorten auf jedem Level.
Überzeugen Sie sich selbst und finden Sie bei uns den passenden Job. Sie bringen Ihr Fachwissen gern praktisch ein? Dann sind Sie bei Preh Car Connect genau richtig. Wir bieten Ihnen spannende Herausforderungen rund um unsere innovativen technischen Produkte, eine leistungsgerechte Vergütung und individuelle Weiterbildungsmöglichkeiten. Bei uns stimmt nicht nur die Technik – wir bieten Ihnen auch ein familiäres Klima in einem internationalen Umfeld – beste Karriereaussichten inklusive.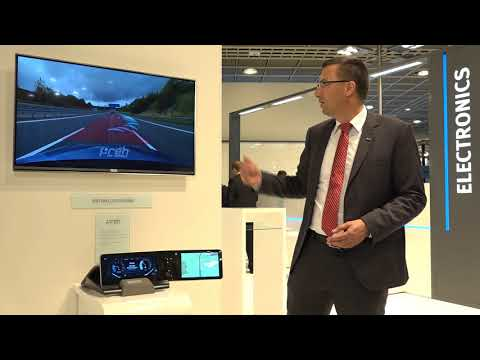 Publication date: 21-05-2018