Softwareentwickler (m/w/d) Salesforce in Dresden
Dresden

Please apply here on "ITsax.de" with the "Apply Now" link/button at the top right.

Softwareentwickler (m/w/d) Salesforce
Standorte: Die Hansestädte Hamburg und Rostock
MOIN, MOIN - SIE WOLLEN DIE WELT VON DER KÜSTE AUS DIGITALISIEREN?
Dann tun Sie das bei der
T-Systems Multimedia Solutions GmbH
.
Wir sind der Wegbegleiter unserer Kunden bei der digitalen Transformation. Dabei ist Salesforce einer unserer stärksten Partner, von dem wir 2017 als "Best Growth Contributor" ausgezeichnet wurden.
Ihre Zukunft
Sie sind Teil des Center of Excellence (CoE) Salesforce – 140 Kollegen arbeiten an verschiedenen Standorten bereichs- und plattformübergreifend in etablierten Prozessen und nach hohen Qualitätsstandards.
Unser Nordhub, Kollegen im Projektmanagement, der Beratung und in der Entwicklung, helfen unseren regionalen, nationalen und internationalen Kunden die richtige Salesforcelösung für ihr Geschäft zu finden.
Sie bereichern unser CoE durch:
Design, Aufbau, Testing und Ausrollen von hochqualitativen Lösungen auf der salesforce/Force.com-Plattform
Entwicklung von neuen salesforce/Force.com-Lösungen und Integration in bestehende Systeme
Customizing von salesforce.com-Anwendungen
Ihr Hintergrund
Ihre bisherigen Erfahrungen haben Sie zu der Person gemacht, die Sie heute sind: ein lern- und leistungsbereiter Teamplayer, der kundenorientiert und –nah arbeitet, sein Wissen gern weitergibt und hochmotiviert ist, das CoE Salesforce mit uns weiterzuentwickeln. Ihre Basics:
Erfahrung in Customizing und Verwaltung von salesforce.com-Anwendungen
Kenntnisse in der Entwicklung von Salesforce/Force.com Lösungen
Gute Kenntnisse im Bereich Java, JavaScript und CSS sowie Erfahrung mit agilen Entwicklungsmethoden
Ausgeprägte Kommunikations- und Präsentationsfähigkeiten in Deutsch und Englisch
Ein Plus, kein muss
Salesforce Certified Platform Developer I/II
Unser Hier und Jetzt
Warum Sie zu T-Systems Multimedia Solutions GmbH kommen sollten?
Weil Sie bei uns unter besten Bedingungen die digitale Revolution mitgestalten können:
Flexibles Arbeitszeitmodell mit 38h Woche
Mobiles Arbeiten (auch am Strand) und Home Office
Beständig wachsendes Unternehmen mit Projektvielfalt
Zertifizierungen und Rezertifizierungen
State of the Art Equipment
Austausch in unserer Software Engineering Community
Bereit für die digitale Revolution?
Dann bewerben Sie sich! Zeigen Sie uns, wer Sie heute sind, wo Sie hinwollen oder
wo Sie bereits angekommen sind.
Ihre Ansprechpartnerin
Sie haben noch Fragen oder suchen nach fachspezifischen Informationen? Zögern Sie nicht und kontaktieren Sie mich jederzeit.
Sabrina Tranitz
+49 351 - 2820 - 7555 | T-Systems Multimedia Solutions.com/karriere
Brief profile of T-Systems Multimedia Solutions GmbH
Wir bieten unseren Kunden digitale Dienste mit Leidenschaft: Als Full-Service-Dienstleister mit einzigartigem technologischen Know-how übersetzen wir Web-Innovationen in Dienstleistungen und bauen das Online-Geschäft unserer Kunden nachhaltig aus. Lernen Sie uns besser kennen und machen Sie sich ein Bild von unserem Leistungsangebot, unseren Kompetenzen und unseren bereits erfolgreich abgewickelten Projekten.
Das Wohl unserer Mitarbeiter und ein gutes Betriebsklima liegen uns am Herzen. Denn nur in der Zusammenarbeit mit zufriedenen Arbeitnehmern lassen sich unternehmerische Ziele verfolgen. Die flachen Hierarchien in unserem Unternehmen lassen eine gelebte und offene Kommunikationskultur zu. Wir wollen, dass unsere Unternehmensziele und die Bedürfnisse unserer Mitarbeiter in einem fairen Verhältnis zueinander stehen. Werden auch Sie ein Teil der T-Systems Multimedia Solutions und bereichern Sie unser Team mit Ihrer Kreativität, Ihrem Teamgeist und Ihrem Engagement. Wir freuen uns auf Sie!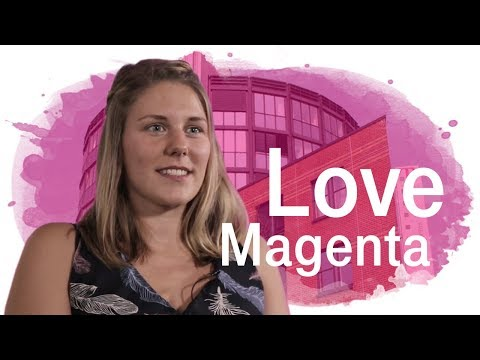 Publication date: 01-10-2018