Working Student Knowledge Management (f/m)  in Dresden
Dresden

Please apply here on "ITsax.de" with the "Apply Now" link/button at the top right.

We are seeking you as Working Student Knowledge Management (f/m)! You love to develop concepts to improve the internal knowledge exchange within an organization? You are currently working on your thesis on a similar topic? You enjoy putting your ideas right into practice and seeing direct results? The team of Pokeshot would like to get to know you!


At Pokeshot you can experience that taking on responsibilities means more than just a job: we offer you a challenging and flexible side job as part of our family-like team in Berlin or Dresden!


Your tasks:


Identify the current knowledge landscape inside of an organization 
Communicate across several departments to identify and improve communication flows within the organization
Participate in the creation of an improved knowledge management strategy and help putting knowledge management measures into practice
These tasks sound interesting to you?          


What you should bring to the table:


Solid knowledge management skills based on your studies or your experience
First experience in working in an organizational environment
Structured and goal-oriented work commitment focused on quality
Solid written and oral skills in German and English
Take the opportunity at Pokeshot:


Experience a dynamic and multicultural environment
Challenging projects for well-known clients and companies
Intense onboarding and a lot of development opportunities 
Familiar working atmosphere, flat hierarchies and short decision paths 
In a word: We offer a job that is fun and will challenge and promote you. 
Take the opportunity, to work on complex themes with middle-class companies and large customers and make your personal impression on our work.


If you think that sounds interesting to you and you love to work with a motivated and professional team, send us your application including your CV and a motivational letter or a short application video to
careers@pokeshot.com
! We are looking forward to meeting you. 
Brief profile of Pokeshot GmbH
Die Pokeshot GmbH ist ein Software– und Beratungshaus mit eigener Produktschmiede in Berlin und Dresden. Was im privaten Bereich "Facebook" genannt wird, führen wir auf der kommunikativen und technischen Ebene in Unternehmen ein.
Bei uns unterstützt jeder die Einführung von "Social Business" in seinem jeweiligen Funktionsbereich. Unser Ziel ist es, Kunden mit Kunden und Mitarbeiter mit Mitarbeitern zu vernetzen, Austausch zu generieren, Kommunikation zu fördern und Experten auffindbar zu machen. Genau diese Sachen machst du bei uns nicht für irgendwelche Kunden. Hier arbeitest du u.a. für die größten Automobilhersteller Deutschlands.
Wir sind stetig auf der Suche nach Einsteigern und Experten (Junior/Senior) auf den Gebieten Java, .Net Entwicklung und Social Business Beratung – aber auch Quereinsteiger sind bei uns herzlich Willkommen.
Bitte legen Sie ihrem Anschreiben einen tabellarischen Lebenslauf, Zeugnisse und Nachweise über Praktika und Zusatzqualifikationen im PDF-Format bei.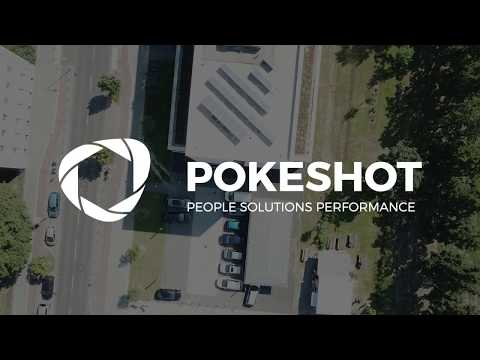 Publication date: 21-08-2018