Fachinformatiker SAP: Systeme, Anwendungen, Produkte & Support (m/w/gn) in Dresden, Chemnitz, and Görlitz
Dresden, Chemnitz, and Görlitz

Please apply here on "ITsax.de" with the "Apply Now" link/button at the top right.

Bei Modis stehen Verbindungen im Fokus: Als führender Personalberater vernetzen wir die klügsten Köpfe mit innovativen Projekten und Unternehmen.


Als Fachinformatiker sind Sie ein Multitalent, was die Integration, Administration und das Monitoring verschiedener Applikationen, Services und Anwendungen auf Client und Server Systemen (Linux / Microsoft Windows) betrifft. Sie arbeiten in einem kleinen Support Team und stehen als zentrale Einheit weiteren Administratoren, aber auch Anwendern und Kunden, mit Rat und Tat zur Seite.


Was Sie bei uns bewirken


Administration und Monitoring von Applikationen, Services und Anwendungen im Client Server Umfeld
Sicherstellung der Verfügbarkeit der eingesetzten Systemplattformen (Linux / Windows)
Einleitung und Koordination von Eskalationsprozessen, enge Zusammenarbeit mit 3rd Level Support
Fehleranalyse /-behebung
Konzeption von Updates sowie Backup- und Monitoringaktivitäten
Planung und Koordination von Rollouts
Migration von Client Systemen
Beratung der Anwender, Kunden und Kollegen in allen Fragen der IT Störungsbeseitigung

Was Sie dafür mitbringen


Abschluss als Fachinformatiker Systemintegration oder vergleichbare Ausbildung
Erfahrungen im Bereich Systemintegration, IT Support oder Service Management
Gute praktische Kenntnisse in Betriebssystemen und Datenbanken
Erfahrungen mit Netzwerkstrukturen und Internetservices
Hohe Kommunikationsfähigkeit und Teamfähigkeit
Zuverlässige, exakte und selbständige Arbeitsweise
Kommunikationsstark in Deutsch und Englisch

Warum Sie bei uns genau richtig sind


Bei Modis arbeiten Sie für eine dynamische, global ausgerichtete Marke, die in einem Schlüsselmarkt ambitionierte Ziele verfolgt. 

Sie können es kaum erwarten, uns kennenzulernen? Dann klicken Sie jetzt auf den Button "BEWERBEN". Gerne können Sie sich per Email bei uns bewerben. Senden Sie Ihren Lebenslauf einfach an: Bewerbung-Dresden-IT@modis.com

Wir freuen uns auf Sie.


* Die Ausschreibung richtet sich generell an weibliche, männliche und geschlechtsneutrale Bewerber.
Brief profile of Modis GmbH, IT Dresden
Bei Modis stehen Verbindungen im Fokus: Als führender Personalberater vernetzen wir die klügsten Köpfe mit innovativen Projekten und Unternehmen
Für uns beginnt der gemeinsame Weg mit Ihnen als Kandidat damit, Ihre Ambitionen zu verstehen. Zusammen arbeiten wir daran, Sie an Ihr Ziel zu bringen – indem wir Sie im gesamten Bewerbungsprozess unterstützen, in Ihre berufliche Entwicklung und Mentoring investieren und Sie während Ihrer Karriere coachen. Freuen Sie sich auf eine individuelle Beratung in unserer Niederlassung in Dresden sowie regionale, nationale und internationale Stellenangebote!
Sie sind ambitioniert. Ein Leistungsträger. Sie möchten gestalten und Ihre Fähigkeiten und Erfahrungen bestmöglich einbringen. Sie leben und lieben Veränderung. Nicht stillstehen. Sondern im Miteinander mit anderen Experten und an der Dynamik wechselnder Aufgaben und Projekte persönlich und fachlich wachsen. Sie sind auf der Suche nach einer neuen Herausforderung, möchten bei einem namhaften Unternehmen einsteigen, aber nicht einer von hunderten Bewerbern sein, der bei der Personalabteilung vorstellig wird.
Lassen Sie sich von uns beraten und vorstellen. Als Spezialist in der Vermittlung von Fach- und Führungskräften im Bereich IT haben wir ein breites Netzwerk bei den führenden Unternehmen in Sachsen und Deutschlandweit aufgebaut und kennen deren Mitarbeiterbedarf – bevor er öffentlich wird. Zudem arbeiten wir eng mit den Fachbereichen zusammen, um für Sie und unseren Kunden den besten "Match" zu erzielen.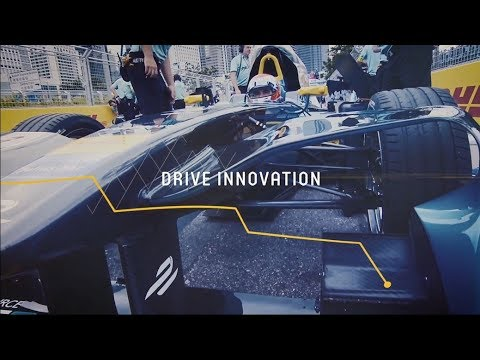 Publication date: 03-08-2018