IT Graduates / IT Professionals are welcome (m/f/gn) in Dresden, Chemnitz, Freiberg, and Zwickau
Dresden, Chemnitz, Freiberg, and Zwickau

Please apply here on "ITsax.de" with the "Apply Now" link/button at the top right.

 At Modis, connections are the focus: as a leading HR service provider, we network the brightest minds with innovative projects and companies.


Take the challenge and define your dream job with us! Use our personal contacts for your career. We recommend you and open the door to a bunch of interesting companies in Dresden, Chemnitz – Saxony wide.


You are about to


…receive your IT degree or have already gained several years of experience in the IT field? 
Perfect. Then start with us the next step in your career. No matter if you are a programmer, networker, database user, consultant or project manager. We put you in projects with renowned TOP companies in Saxony. There, you receive an optimal career entry or can contribute your existing expertise in exciting projects. The tasks are as varied as they are challenging; simply refreshing and varied. Professionally and personally, there are sophisticated opportunities for your further development.

You fit well with us


...if you are passionate about IT, have completed your IT studies and have gained initial project / work experience in internships, student research or in projects. Through your great commitment and your comprehension you familiarize yourself quickly with new topics and deepen your already existing knowledge in projects.
With your understandable knowledge of German (level B2), you communicate safely with German and international customers without any problems.

At Modis, you work for a dynamic, globally oriented brand that has ambitious goals in a key market.


Youcan not wait to meet us? Then click on the apply button "Jetzt Bewerben".
You are welcome to apply via email. Just send your CV to: Bewerbung-Dresden-IT@modis.com

We are looking forward to hear from you.


* The competition is generally aimed at female, male and gender-neutral applicants.
Brief profile of Modis GmbH, IT Dresden
Bei Modis stehen Verbindungen im Fokus: Als führender Personalberater vernetzen wir die klügsten Köpfe mit innovativen Projekten und Unternehmen
Für uns beginnt der gemeinsame Weg mit Ihnen als Kandidat damit, Ihre Ambitionen zu verstehen. Zusammen arbeiten wir daran, Sie an Ihr Ziel zu bringen – indem wir Sie im gesamten Bewerbungsprozess unterstützen, in Ihre berufliche Entwicklung und Mentoring investieren und Sie während Ihrer Karriere coachen. Freuen Sie sich auf eine individuelle Beratung in unserer Niederlassung in Dresden sowie regionale, nationale und internationale Stellenangebote!
Sie sind ambitioniert. Ein Leistungsträger. Sie möchten gestalten und Ihre Fähigkeiten und Erfahrungen bestmöglich einbringen. Sie leben und lieben Veränderung. Nicht stillstehen. Sondern im Miteinander mit anderen Experten und an der Dynamik wechselnder Aufgaben und Projekte persönlich und fachlich wachsen. Sie sind auf der Suche nach einer neuen Herausforderung, möchten bei einem namhaften Unternehmen einsteigen, aber nicht einer von hunderten Bewerbern sein, der bei der Personalabteilung vorstellig wird.
Lassen Sie sich von uns beraten und vorstellen. Als Spezialist in der Vermittlung von Fach- und Führungskräften im Bereich IT haben wir ein breites Netzwerk bei den führenden Unternehmen in Sachsen und Deutschlandweit aufgebaut und kennen deren Mitarbeiterbedarf – bevor er öffentlich wird. Zudem arbeiten wir eng mit den Fachbereichen zusammen, um für Sie und unseren Kunden den besten "Match" zu erzielen.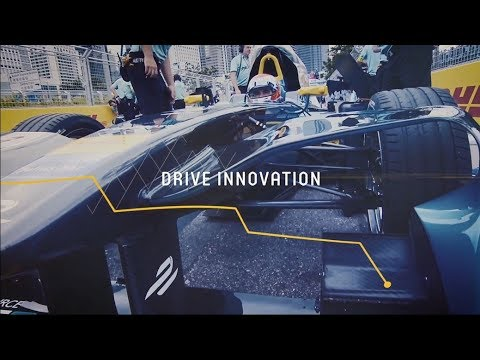 Publication date: 09-08-2018