BA-Studium (w/m/d) in der Fachrichtung Wirtschaftsinformatik in Chemnitz / Ausbildungsbeginn 01.10.2019
Chemnitz

Please apply here on "ITsax.de" with the "Apply Now" link/button at the top right.

Stellenbeschreibung
Duales Studium - Dein Brückenbogen zwischen Theorie und Praxis

Die Ausbildungswege im Rahmen des dualen Systems geben interessante Perspektiven für alle, die während und nach dem Studium die Nähe zur Praxis suchen, von der Technik fasziniert sind und im Berufsleben kreative und verantwortungsvolle Herausforderungen erwarten.
Wirtschaftsinformatiker analysieren betriebliche und überbetriebliche Geschäftsprozesse, prüfen deren Potenzial auf Unterstützung durch Informations und Kommunikationstechnologien und konzipieren, planen, implementieren und betreiben innovative und komplexe soziotechnische Systeme. Ihr Aufgabengebiet ist von einer hohen Dynamik gekennzeichnet und wird stark von modernen IT-Technologien beeinflusst. Durch ihre Interdisziplinarität hat die Wirtschaftsinformatik ihre Wurzeln in den Wirtschaftswissenschaften (insbesondere der Betriebswirtschaftslehre) und der Informatik, bindet aber auch Erkenntnisse und Methoden der Sozialwissenschaften ein.
Weitere Informationen zu den Studieninhalten findest Du unter www.ba-glauchau.de
Anforderungen
Zum Studium an der Berufsakademie in Glauchau kann zugelassen werden, wer …
die allgemeine Hochschulreife (Abitur), die Fachhochschulreife oder die fachgebundene Hochschulreife besitzt oder
bereits eine Ausbildung abgeschlossen hat und eine Zugangsprüfung bestanden hat und zudem
einen Praxispartner vertraglich vorweisen kann
Als weitere Voraussetzungen erwarten wir:
sehr gute Kenntnisse im Umgang mit MS Office
ausgeprägte Organisations-, Präsentations- und Kommunikationsfähigkeiten
gute bis sehr gute Kenntnisse der englischen Sprache in Wort und Schrift
Freude an der Technik und Zielstrebigkeit
Was wir Ihnen bieten
Ausbildungsbeginn: 01. Oktober 2019
Ausbildungszeit: 6 Semester (3 Jahre)
Ausbildungsort:

Theorie: Berufsakademie Glauchau
Praxis: im Unternehmen

Bewerbungsbeginn: mit Erhalt des Abschlusszeugnisses der 11. Klasse
Kontakt
Wir freuen uns auf deine Bewerbung an:
Starrag GmbH, Produktbereich Heckert
Jessica Kretschmer
Otto-Schmerbach-Straße 15/17
D-09117 Chemnitz
Deutschland

Tel. + 49 371 836 4633
E-Mail: jobs@starrag.com
Brief profile of Starrag GmbH, Produktbereich Heckert
Die Starrag Group ist ein technologisch weltweit führender Hersteller von Präzisions-Werkzeugmaschinen zum Fräsen, Drehen, Bohren und Schleifen von mittleren bis grossen Werkstücken aus Metall und Verbundwerkstoffen.
Zu den Kunden zählen vor allem international tätige Unternehmen in den Zielmärkten Luftfahrt, Energieerzeugung, Transport und Industrie. Das Portfolio an Werkzeugmaschinen wird ergänzt um Technologie- und Servicedienstleistungen und ermöglicht den Kunden substantielle Produktivitätsfortschritte.
Die Produkte werden unter folgenden strategischen Marken vertrieben: Berthiez, Bumotec, Dörries, Droop+Rein, Heckert, Scharmann, SIP, Starrag, TTL, WMW.
Die Firmengruppe mit Hauptsitz in Rorschacherberg/Schweiz betreibt Produktionsstandorte in der Schweiz, Deutschland, Frankreich, Grossbritannien und Indien sowie Vertriebs- und Servicegesellschaften in zahlreichen weiteren Ländern.
Wir bieten engagierten und flexiblen Mitarbeiterinnen und Mitarbeitern umfangreiche Einstiegsmöglichkeiten und attraktive Jobs in den verschiedensten Geschäftsbereichen mit Perspektiven in Aus- und Weiterbildung sowie interessante Entwicklungsmöglichkeiten.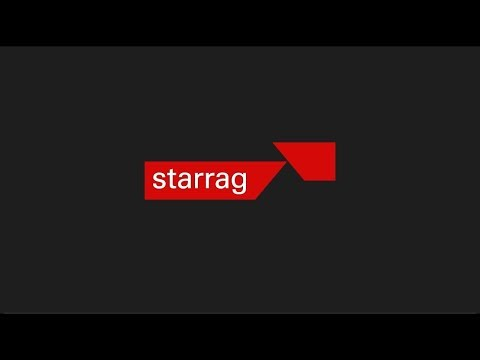 Publication date: 12-09-2018