SAP Basis Administrator (w/m/d) in Chemnitz
Chemnitz

Please apply here on "ITsax.de" with the "Apply Now" link/button at the top right.

Stellenbeschreibung
Zur weiteren Erweiterung unseres Business Applications Teams suchen wir zum nächst möglichen Zeitpunkt eine/n SAP Basis Administrator (w/m/d) in Chemnitz.
 Sie betreuen in dieser Funktion unsere SAP Landschaft nicht nur in Chemnitz sondern auch die weltweiten Standorte unserer internationalen Firmengruppe. Dabei übernehmen Sie in unserem Team insbesondere folgende Hauptaufgaben:
Sicherstellung des reibungslosen 24/7 SAP Basis Betriebs
Unterhalt und Weiterentwicklung der SAP System Landschaft bestehend aus ERP ECC 6.0,
EHP 8, DB Hana, S/4 Finance
Update/Upgrade der SAP Systeme, Support Packages einspielen,
Umsetzung von Systemkopien und Mandantenkopien
Backup
Unterhalt der zentralen Benutzerverwaltung
Pflege der Benutzerberechtigungen
Transportwesen
Solution Manager
Anforderungen
Als SAP Basis Administrator (w/m/d) in Chemnitz bringen Sie idealerweise folgende Voraussetzungen mit:
Fundierte Informatik-Ausbildung
Mehrere Jahre Berufserfahrung im SAP-Basis Bereich. (Betriebs- und Projektarbeiten)
SAP Zertifizierung (SAP Technology Consultant oder SAP Technology Associate)
HANA Kenntnisse
SAP Know-how: Transportwesen, Berechtigungen und Benutzerverwaltung, Solutionmanager
Linux Server und Windows Server Kenntnisse
Sehr gute Deutschkenntnisse und (Fach-) Englischkenntnisse in Wort und Schrift
Teamfähige, kundenorientierte Persönlichkeit
Was wir Ihnen bieten
Unser Angebot

Wir bieten Ihnen als SAP Basis Administrator (w/m/d) in Chemnitzeine vielseitige Tätigkeit in einem interdisziplinären, spannenden und von Veränderungen geprägten Gebiet. Sie erhalten die Möglichkeit, gezielte Weiterbildung in Anspruch zu nehmen. Ein motiviertes und engagiertes Team unterstützt Sie dabei in allen Belangen.
Kontakt
Bewerben Sie sich, wenn sich das nach Ihnen anhört und Sie in einem Team arbeiten möchten, das die Digitalisierung in seiner DNA hat, in dem Sie aktiver Gestalter sind, auf offene Ohren für Ihre Ideen treffen, einen attraktiven Arbeitsplatz mit Notebook und iPhone bekommen, leidenschaftlich Technologie leben können und wo Fairness, Eigenverantwortung und Vertrauen gelebte Tugenden sind.
Haben Sie Interesse an der Position des SAP Basis Administrator (w/m/d) in Chemnitz?
Dann freuen wir uns auf Ihre Bewerbung an:
Starrag GmbH, Produktbereich Heckert
Frau Simone Illing
Otto-Schmerbach-Str. 15/17
09117 Chemnitz
jobs@starrag.com
Brief profile of Starrag GmbH, Produktbereich Heckert
Die Starrag Group ist ein technologisch weltweit führender Hersteller von Präzisions-Werkzeugmaschinen zum Fräsen, Drehen, Bohren und Schleifen von mittleren bis grossen Werkstücken aus Metall und Verbundwerkstoffen.
Zu den Kunden zählen vor allem international tätige Unternehmen in den Zielmärkten Luftfahrt, Energieerzeugung, Transport und Industrie. Das Portfolio an Werkzeugmaschinen wird ergänzt um Technologie- und Servicedienstleistungen und ermöglicht den Kunden substantielle Produktivitätsfortschritte.
Die Produkte werden unter folgenden strategischen Marken vertrieben: Berthiez, Bumotec, Dörries, Droop+Rein, Heckert, Scharmann, SIP, Starrag, TTL, WMW.
Die Firmengruppe mit Hauptsitz in Rorschacherberg/Schweiz betreibt Produktionsstandorte in der Schweiz, Deutschland, Frankreich, Grossbritannien und Indien sowie Vertriebs- und Servicegesellschaften in zahlreichen weiteren Ländern.
Wir bieten engagierten und flexiblen Mitarbeiterinnen und Mitarbeitern umfangreiche Einstiegsmöglichkeiten und attraktive Jobs in den verschiedensten Geschäftsbereichen mit Perspektiven in Aus- und Weiterbildung sowie interessante Entwicklungsmöglichkeiten.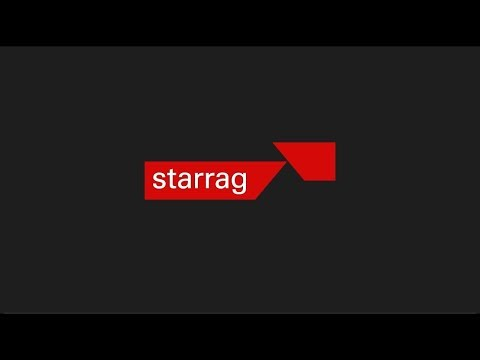 Publication date: 20-10-2018