Praktikant oder Werkstudenten (m/w/d) IT in Dresden
Dresden

Please apply here on "ITsax.de" with the "Apply Now" link/button at the top right.

Du suchst ein abwechslungsreiches Praktikum oder eine Tätigkeit neben dem Studium? Du bringst innovatives Denken mit und bist bereit für spannende Aufgaben und komplexe Fragestellungen? 


Dann suchen wir dich für den Bereich "IT". Starte vom ersten Tag an mit spannenden Aufgaben und der Möglichkeit, deinen eigenen Fußabdruck zu hinterlassen.

Zur Verstärkung unseres Teams in Dresden suchen wir zum nächstmöglichen Zeitpunkt eine*n:

Praktikant oder Werkstudenten (m/w/d) IT

Wir bieten dir:


Ein abwechslungsreiches und vielseitiges Aufgabengebiet
Eigenverantwortung und hohes Lernpotenzial
Innovative Unternehmenskultur mit flachen Hierarchien und direkten Kommunikationswegen
Vertrauensarbeitszeit und hohe Flexibilität
Einen hellen Arbeitsplatz in Loft-Atmosphäre mit guter Verkehrsanbindung
Ein cooles Team, regelmäßige Teamevents, Koffein, Endorphin, Vitamine und vieles mehr

Deine Mission:
Mitwirkung bei der Konfiguration, Verwaltung und Überprüfung sowie Weiterentwicklung unserer IT-Infrastrukturen
Erweiterung der Cloud-Computing-Technologie "OpenStack"
Unterstützung von Arbeiten an unserer Continuous-Integration-Pipeline
Teilnahme am regulären Betriebsablauf
Unterstützung unseres Software- und Operationsteams

Dein Profil:
Studium im Bereich Informatik, Medieninformatik, Informationssystemtechnik oder vergleichbare Qualifikation
Kenntnisse von Cloud-Technologien oder IT-Infrastrukturen
Grundlegende Linux-Kenntnisse
Kenntnisse von Ruby oder Python von Vorteil

Über uns:

Cloud&Heat Technologies bietet ein einzigartiges All-inclusive-Paket bestehend aus Hardware, Software, Wartung und Support zur Realisierung maßgeschneiderter Cloud-Infrastrukturen. Der Clou: Unsere Systeme sind mit einer einzigartigen Heißwasserkühlung ausgestattet, die die Serverabwärme nahezu verlustarm von den Wärmehotspots aufnimmt und zum Beheizen von Geschäftsräumen oder zur Warmwasseraufbereitung nutzbar macht. Unser sicheres, energieeffizientes Konzept ist bereits mehrfach preisgekrönt, u.a. mit dem Deutschen Rechenzentrumspreis 2016 & 2017.


Du willst an etwas Nachhaltigem arbeiten? An der Cloud-Infrastruktur der Zukunft mitwirken? Wunderbar!


Wir freuen uns auf deine aussagekräftige Bewerbung direkt online über "Jetzt Bewerben".

Ansprechpartnerin: Sarah Geipel; Tel.: 0351-479 367 14
Weitere Informationen findest Du auf unserer Homepage www.cloudandheat.com und auf unserer Facebook-Seite www.facebook.com/cloudandheat.


Brief profile of Cloud&Heat Technologies GmbH
Seit unserer Gründung leben wir die gemeinsame Vision, Nachhaltigkeit zum Treiber digitaler Innovation zu machen. Dazu entwickeln, bauen und betreiben wir energieeffiziente, grüne, sichere und skalierbare Rechenzentren, die den Anforderungen der Cloud-Zukunft gerecht werden.
Ein Team von mehr als 85 Kollegen arbeitet an dieser Vision täglich Hand in Hand. Damit dies funktioniert ist es wichtig, alle Kollegen von Beginn an Teil des Ganzen werden zu lassen und weiterzuentwickeln.
Initiativbewerbungen sind bei Cloud&Heat jederzeit willkommen: Wir suchen immer engagierte Talente in den Bereichen IT, Ingenieurswesen, F&E, Business Development und vielen weiteren. Wenn Du Lust hat, die Zukunft nachhaltiger, sicherer und skalierbarer Rechenzentrumslösungen mit Motivation und einem Blick über den Tellerrand hinaus zu gestalten, freuen wir uns darauf, schon bald von Dir zu hören!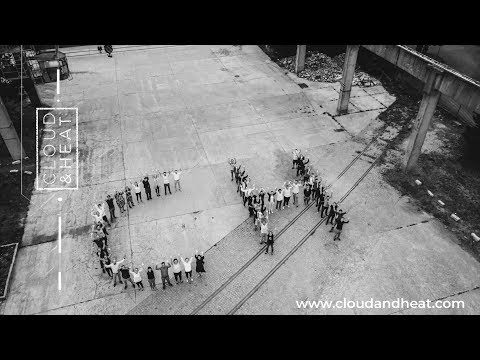 Publication date: 19-11-2018