Mitarbeiter Premium IT Support (w/m/d) - Dresden
Dresden

Please apply here on "ITsax.de" with the "Apply Now" link/button at the top right.

Wir glauben daran, dass die Zukunft denen gehört, die Innovation antreiben, die Wandel gestalten und die durch Zusammenarbeit vernetzen. Darum verbindet Modis die Schlüsseltechnologien IT, Engineering und Life Sciences, um gemeinsam mit unseren Kunden die Lösungen der Zukunft zu entwickeln. Wir bringen auf der ganzen Welt Top-Unternehmen mit den klügsten Köpfen in der IT zusammen. Sie alle brennen dafür, ihre Talente für die herausforderndsten Aufgaben von heute und morgen einzusetzen. Sie auch?
Dann suchen wir Sie als Mitarbeiter im Premium IT-Support (w/m/d).
Was Sie bei unserem Kunden bewirken
Schnittstellenfunktion zu anliegenden Bereichen wie z.B. Server Management, Datenbanken, Storage, Netzwerk Security und uvm.
Erstellung von SAP Architektur- und Clusterkonzepten
Sicherung der Stabilität des Betriebes der Systeme
Planung, Koordination und Durchführung von Wartungsaktivitäten (OS Patching, Kernel Updates, Parameteranpassungen, SAP Notes etc.)
Das bringen Sie mit:
abgeschlossenes Studium oder Ausbildung im IT Bereich oder angrenzenden Gebieten
SAP Grundkenntnisse sind von Vorteil
Erfahrung mit Datenbanken und deren Administration
Sehr gute Deutsch- und Englischkenntnisse in Wort und Schrift
Warum Sie bei uns genau richtig sind
Wir sind als lokaler Ansprechpartner immer für Sie da und bieten unter anderem:
Dresdner Jobticket für die öffentlichen Verkehrsmittel
Gemeinsame Mitarbeiterevents
Für uns beginnt der gemeinsame Weg damit, Ihre Ambitionen zu verstehen. Zusammen arbeiten wir daran, Sie an Ihr berufliches Ziel zu bringen - indem wir in Ihre berufliche Entwicklung und Mentoring investieren und Sie während Ihrer gesamten Karriere coachen.
Bei Modis arbeiten Sie für eine dynamische, global ausgerichtete Marke, die in einem Schlüsselmarkt ambitionierte Ziele verfolgt. Unsere Zugehörigkeit zur Adecco Gruppe ermöglicht Ihnen vielfältige Wege.
Sie können es kaum erwarten, uns kennenzulernen? Dann klicken Sie für den direkten Weg zu uns auf den Button "Jetzt Bewerben". Gern können Sie Sich auch per E-Mail bewerben – sendemn Sie dazu einfach Ihren Lebenslauf mit einem kurzen Anschreiben an
bewerbung-dresden-it@modis.com
. Wir kommen umgehend auf Sie zu.
Brief profile of Modis GmbH, IT Dresden
Bei Modis stehen Verbindungen im Fokus: Als führender Personalberater vernetzen wir die klügsten Köpfe mit innovativen Projekten und Unternehmen
Für uns beginnt der gemeinsame Weg mit Ihnen als Kandidat damit, Ihre Ambitionen zu verstehen. Zusammen arbeiten wir daran, Sie an Ihr Ziel zu bringen – indem wir Sie im gesamten Bewerbungsprozess unterstützen, in Ihre berufliche Entwicklung und Mentoring investieren und Sie während Ihrer Karriere coachen. Freuen Sie sich auf eine individuelle Beratung in unserer Niederlassung in Dresden sowie regionale, nationale und internationale Stellenangebote!
Sie sind ambitioniert. Ein Leistungsträger. Sie möchten gestalten und Ihre Fähigkeiten und Erfahrungen bestmöglich einbringen. Sie leben und lieben Veränderung. Nicht stillstehen. Sondern im Miteinander mit anderen Experten und an der Dynamik wechselnder Aufgaben und Projekte persönlich und fachlich wachsen. Sie sind auf der Suche nach einer neuen Herausforderung, möchten bei einem namhaften Unternehmen einsteigen, aber nicht einer von hunderten Bewerbern sein, der bei der Personalabteilung vorstellig wird.
Lassen Sie sich von uns beraten und vorstellen. Als Spezialist in der Vermittlung von Fach- und Führungskräften im Bereich IT haben wir ein breites Netzwerk bei den führenden Unternehmen in Sachsen und Deutschlandweit aufgebaut und kennen deren Mitarbeiterbedarf – bevor er öffentlich wird. Zudem arbeiten wir eng mit den Fachbereichen zusammen, um für Sie und unseren Kunden den besten "Match" zu erzielen.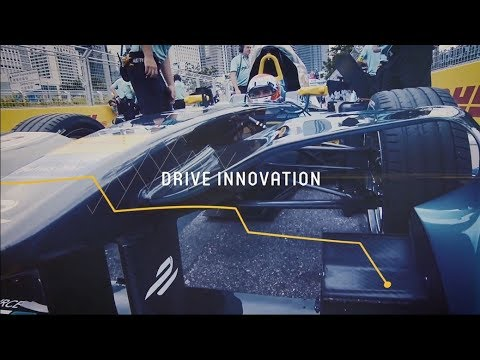 Publication date: 03-07-2019