Senior Softwareentwickler PHP (m/w/d) Fullstack in Oberlungwitz and Dresden
Oberlungwitz and Dresden

Please apply here on "ITsax.de" with the "Apply Now" link/button at the top right.

Als Senior Softwareentwickler PHP (m/w/d) Fullstack arbeiten Sie mit rund 90 Mitarbeitern der KEMAS GmbH in einem dynamisch wachsenden Team der KEBA Gruppe. Der Firmenstandort ist in Oberlungwitz am Sachsenring (Region Chemnitz / Zwickau) direkt gelegen zwischen A4 und A72. Einen weiteren Standort besitzen wir in Dresden.
Ihre Chance
Entwicklung und Weiterentwicklung webbasierter Software für die Verwaltung von KEMAS-Übergabesystemen
Analyse und Aufbereitung von Kundenanforderungen
Evaluierung neuer Technologien und Frameworks
Ihre Persönlichkeit
Studium der Informatik/Medien-Informatik oder Fachinformatik-Abschluss oder mehrere Jahre Berufserfahrung in vergleichbaren Positionen
Erfahrung in der agilen Entwicklung mit PHP (Eclipse, PhpStorm, Redmine, JIRA, Jenkins, PhpUnit, Subversion, Git, ...)
Sicheres Wissen zu Webtechnologien (HTTP5, CSS3, Javascript) 
Gute Kenntnis von Objectorientierung und DesignPattern
Sicherer Umgang mit Windows auf DevOps Niveau
Erfahrung mit SQL und Datenbanken (z.B. MySQL, MSSQL, Oracle, ...)
Idealerweise auch Erfahrung in Hardware-naher Programmierung 
Idealerweise auch Erfahrung mit Linux auf DevOps Niveau
Idealerweise auch Kenntnis anderer Programmiersprachen (z.B. Python, Java, Kotlin, Ruby, ...)
Zielorientiertes, strukturiertes und eigenständiges Handeln
Fähigkeit, sich schnell in komplexe Zusammenhänge einzuarbeiten
Teamfähigkeit, Zuverlässigkeit
Germany (A1 Level)
Ihre Perspektive
Flexible Arbeitszeit, langfristige Perspektive, unbefristetes Arbeitsverhältnis
Homeoffice möglich
Regelmäßige Weiterbildungsoptionen 
Ein interessantes und vielseitiges Aufgabenfeld in einem wachsenden Unternehmen
Aufstiegsmöglichkeiten
Sie sind interessiert?
Wir freuen uns darauf Sie kennen zu lernen! Bitte senden Sie Ihre aussagekräftige Bewerbung als PDF unter der Referenznummer 2019/SWE/EB.
Der Schutz Ihrer persönlichen Daten ist uns wichtig. Bewerbungen per E-Mail oder Fragen zum Stellenangebot senden Sie daher
bitte ausschließlich an
karriere@kemas.de
.
Daten von nicht berücksichtigten Bewerbern werden nach einer Frist von 6 Monaten nach Besetzung gelöscht.
Brief profile of KEMAS GmbH
Unternehmenswerte zu schützen und wirtschaftlich sinnvoll zur Verfügung zu stellen, ist unsere Herausforderung seit 1991. Der Focus liegt dabei auf einer intelligenten Vernetzung von Mechanik, Elektronik, RFID und Applikationssoftware im Sinne "IoT" bzw. "Industrie 4.0". Smarte Lösungen verknüpfen eindeutig identifizierbare physische Objekte (z. B. Türschlüssel, Dokumente, Arbeitsmittel, Fahrzeugschlüssel, Werkzeuge, Waffen etc.) mit einer Steuerungs- und Administrationssoftware.
Die Sicherung und Übergabe der Objekte erfolgt über intelligente Depotsysteme und Fachanlagen. Individuelle Berechtigungskonzepte sowie die gesamte Bandbreite der Personen- und Objekt-Identifikationstechnologien schützen zuverlässig vor unberechtigten Zugriffen.
Mehr als 90 Mitarbeiter engagieren sich täglich in zukunftsorientierten Projekten unserer namhaften nationalen und internationalen Kunden aus Industrie und öffentlicher Hand.
Unsere Lösungen werden bereits in den unterschiedlichsten Branchen eingesetzt. Egal ob der Werkschutz bei den Ver- und Entsorgern, der Rettungsdienst am Flughafen oder das Facility-Management im Krankenhaus – sie alle verlassen sich auf unsere Lösungen, wenn es darum geht die Sicherheit zu erhöhen, Mobilität zu gewährleisten oder Ressourcen bedarfsgerecht zur Verfügung zu stellen.
Sie haben nicht das Passende gefunden? Dann bewerben Sie sich initiativ!
Wir sind ständig auf der Suche nach motivierten Kollegen für innovative Projekte in den Bereichen Entwicklung, Fertigung und Vertrieb.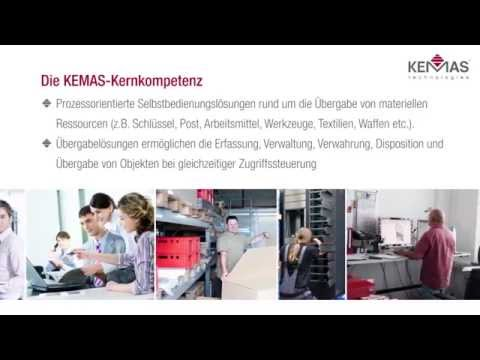 Publication date: 15-10-2019