Softwareentwickler Testautomatisierung (m/w/d) in Dresden
Dresden

Please apply here on "ITsax.de" with the "Apply Now" link/button at the top right.

Softwareentwickler Testautomatisierung (m/w/d)
Standorte: Dresden oder Leipzig
Sie wollen nicht nur sich, sondern auch ein bisschen die Welt verändern?
Dann tun Sie das bei der
T-Systems Multimedia Solutions GmbH
.
Denn als größter Digitaldienstleister Deutschlands gestalten wir gemeinsam mit unseren Kunden in einem stetig wachsenden Markt die digitale Welt.
Softwareentwicklung, Java, Testautomatisierung, Devops, AWS, Jenkins, Docker, Kubernetes
Ihre Zukunft als Softwareentwickler
Als Softwareentwickler im Bereich der Testautomatisierung programmieren und entwickeln Sie unter anderem mit einem Testautomatisierungsframework Skripte, welche Software-Systeme und Infrastrukturen hinsichtlich ihrer Funktionalität automatisiert prüfen. Weiterhin entwickeln Sie in einem agilen Softwareentwicklungs-Team neue Funktionalitäten für das Testautomatisierungsframework und die Test Automation Plattform. Ihr Part in diesem Team:
Planung und Entwicklung von automatisierten Tests (vorwiegend in Java)
Weiterentwicklung unseres Testautomatisierungs-Frameworks (Java)
Implementierung des Testautomatisierungsframeworks in den Entwicklungsprozess (Continuous Integration) bis hin zur betrieblichen Bereitstellung (DevOps)
Weiterentwicklung unserer komplexen Test Automation Plattform in der AWS
Aufbau einer automatisierten Service Lane (CI/CD-Pipe) und Integration in unser DevOps-Framework
Weitere Informationen zum Thema Testautomation finden Sie
hier
.  
Ihr Hintergrund in der Testautomatisierung
Als Teil eines agilen Teams von Softwareentwicklern, -Architekten, Consultants und Projektleitern entwickeln Sie neue Features für unsere Kunden. Sie besitzen sehr gute Kommunikationsfähigkeiten in Deutsch und Englisch und sind bereit projektbezogen zu reisen. Ihre Basics:
Abgeschlossene Ausbildung im IT-Bereich oder ein abgeschlossenes Studium der Informatik bzw.  einer vergleichbaren Fachrichtung
Berufserfahrung im Bereich Softwareentwicklung, Systemintegration oder im Umfeld der Testautomatisierung
Know-how von objektorientierten Programmiersprachen (idealerweise Java)
Kenntnisse mit Continuous Integration Tools (Jenkins, TeamCity), Versionsverwaltungssystemen (Git, SVN) oder Issue-Trackern (Jira, Gitlab)
Ein Plus, kein muss
Kenntnisse mit Docker, Kubernetes oder Go
Erfahrung in mindestens einem der Testautomatisierungswerkzeuge (z.B. Selenium, Webdriver, HP QTP, SilkTest, Cucumber, Tosca, TFS, Visual Studio)
Know-how zu AWS Cloud Infrastrukturen
Ihre Vorteile bei uns
Warum Sie zu T-Systems Multimedia Solutions GmbH kommen sollten?
Weil Sie bei uns unter besten Bedingungen die digitale Revolution mitgestalten können:
Flexible Vertrauensarbeitszeit
38h/ Woche
Attraktive betriebliche Altersvorsorge
Vielzahl individueller Weiterbildungsangebote
Vielzahl an Mitarbeitervorteilen und -rabatten
State of the Art Equipment
Übrigens: Bei uns zählt der Mensch! Wir denken nicht in Kategorien wie Geschlecht, ethnische Herkunft, Religion, Alter, sexuelle Identität oder Behinderung. Wir leben Vielfalt und lehnen Diskriminierung entschieden ab!  
Bereit für die digitale Revolution?
Dann bewerben Sie sich! Zeigen Sie uns, wer Sie heute sind, wo Sie hinwollen oder
wo Sie bereits angekommen sind.
Ihre Ansprechpartnerin
Sie haben noch Fragen oder suchen nach fachspezifischen Informationen? Zögern Sie nicht und kontaktieren Sie mich jederzeit.
Carolina Matthies
+49 351 - 2820 - 7555 | T-Systems Multimedia Solutions.com/karriere
Brief profile of T-Systems Multimedia Solutions GmbH
Wir bieten unseren Kunden digitale Dienste mit Leidenschaft: Als Full-Service-Dienstleister mit einzigartigem technologischen Know-how übersetzen wir Web-Innovationen in Dienstleistungen und bauen das Online-Geschäft unserer Kunden nachhaltig aus. Lernen Sie uns besser kennen und machen Sie sich ein Bild von unserem Leistungsangebot, unseren Kompetenzen und unseren bereits erfolgreich abgewickelten Projekten.
Das Wohl unserer Mitarbeiter und ein gutes Betriebsklima liegen uns am Herzen. Denn nur in der Zusammenarbeit mit zufriedenen Arbeitnehmern lassen sich unternehmerische Ziele verfolgen. Die flachen Hierarchien in unserem Unternehmen lassen eine gelebte und offene Kommunikationskultur zu. Wir wollen, dass unsere Unternehmensziele und die Bedürfnisse unserer Mitarbeiter in einem fairen Verhältnis zueinander stehen. Werden auch Sie ein Teil der T-Systems Multimedia Solutions und bereichern Sie unser Team mit Ihrer Kreativität, Ihrem Teamgeist und Ihrem Engagement. Wir freuen uns auf Sie!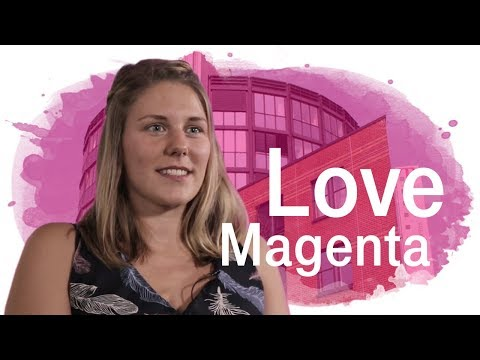 Publication date: 02-12-2019