Software developer C# (w/m/d) - Factory Automation in Dresden
Dresden

Please apply here on "ITsax.de" with the "Apply Now" link/button at the top right.

READY TO CHANGEYOUR LIFE?

YOUR CHALLENGE

Setze mit uns die Vision von Industrie 4.0 und IoT um und entwickle moderne Softwarelösungen mit den höchsten Ansprüchen an Sicherheit und Zuverlässigkeit zur Steuerung von Maschinen bis hin zu hochkomplexen, vollautomatisch und remote gesteuerten Clusteranlagen. Setze dabei in enger Zusammenarbeit mit unseren Kunden aus der Halbleiterindustrie, Automobilzulieferbranche, Optik u. v. a.m. neue Lösungen um.


OUR REQUIREMENTS

■  Du interessierst dich für moderne Anlagensteuerungen auf Basis unserer AIS-Produkte & C#.
■  Du bist bereit, die Anforderungen verschiedener Industriezweige in unterschiedlichen Branchen kennenzulernen und dich in diese einzuarbeiten.
■  Dir macht die Arbeit im Team Spaß, du kommunizierst gern (auch in Englisch) und bist motiviert Auf-gaben kreativ mit dem Kunden zu erarbeiten.
■  Du bringst Erfahrung aus dem technischen Bereich, bestenfalls aus dem Bereich Anlagensteuerungen, mit.


YOUR PROFILE

■  Du bringst erste Erfahrungen in C# und im Um-gang mit .NET mit.
■  Du übernimmst Verantwortung für deine Projekte und entwickelst individuelle Lösungen.
■  Du bist ein Verfechter von agilen Arbeitsweisen und bereit Lösungen stets zu optimieren.
■  Idealerweise runden Erfahrungen im Umgang mit Visual Studio/ TeamFoundation Server, Objektorientierte Analyse- und Designmethoden, Kenntnisse in WPF, WCF, SOAP, XML, JSON, REST, MQTT, Java-Script, TypeScript, Python o.ä. dein Profil ab.



YOUR BENEFITS

■  Unbefristete Festanstellung
■  Wachsende Verantwortung und Karriereperspektiven
■  Umfangreiches bezahltes Weiterbildungsangebot 
■  Flache Hierarchien, kurze Kommunikationswege
■  100 Entwickler in 4 verschiedenen Bereichen
■  Motivierte Teams
■  Intensive Einarbeitung
■  Offenes Umfeld für die Umsetzung deiner Ideen
■  Work-Life-Balance-Kultur
■  30 Tage Urlaub und ein attraktives Vergütungspaket
■  Zahlreiche Sport-/Teamevents sowie Gesundheitsangebote

Wir freuen uns auf deine Bewerbung!
bewerbungen@ais-automation.com
Brief profile of Kontron AIS GmbH
Wir sind seit fast 30 Jahren ein Rundum-Anbieter für Software - Lösungen im Bereich der industriellen Automation.
WIR |
Täglich arbeiten in unseren 2 Firmengebäuden 150 Kollegen zusammen.
BRANCHENKENNER |
Seit über 25 Jahren sammeln wir Knowhow in über 50 Branchen und bieten damit flexible SOFTWARE - LÖSUNGEN an und sind damit in vielfältigen High-Tech-Branchen unterwegs, wie z.B. Halbleiterindustrie, Vakuumtechnik & Beschichtung, Photovoltaik & Solartechnik, im Bereich Food, Chemie & Pharma sowie Automotive.
HAND IN HAND |
Mit innovativen Forschungsprojekten entstehen bei der AIS jährlich mind. 3 Diplomarbeiten.
VERNETZT |
Um ständig in Kontakt mit Partnern und Kunden zu bleiben, sind wir Mitglied in 11 Netzwerken.
ZUKUNFT GEMEINSAM ENTWICKELN - DEIN EINSTIEG |
Werde Teil eines motivierten und leistungsstarken Teams mit verschiedenen Entwicklungs- und Karrieremöglichkeiten sowie Aufgaben und Projekten, die deinen Ideenreichtum und deine Kreativität fordern.
Wir unterstützen dich dabei mit einem einjährigen Einarbeitungsplan, internen und externen Weiterbildungsmöglichkeiten, jährlichen Mitarbeitergesprächen sowie einem individuellem Fachkarriereplan.
WIR STELLEN EIN:
KREATIVE KÖPFE
MACHER
MENSCHEN MIT INNOVATIVEN IDEEEN
DEINE CHANCE:
WACHSE IM TEAM
WERDE EXPERTE IN EINEM FACHGITIET
LERNE KOLLEGEN KENNEN, DIE GENAU SO TICKEN WIE DU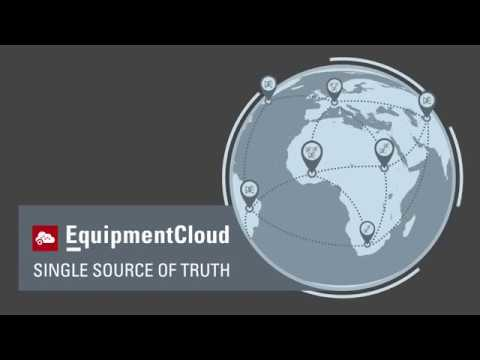 Publication date: 20-12-2019