Java EE Software Developer (m/f) in Dresden
Dresden

Please apply here on "ITsax.de" with the "Apply Now" link/button at the top right.

Java EE Software Developer (m/f)
"All growth depends upon activity. There is no development physically or intellectually without effort, and effort means work." -Calvin Coolidge
We're looking for sharp, ambitious, promising, and blockchain-enthused developers to join our team during an exciting time at our company. Professionalism, effectiveness, and innovation are our core competencies on software projects of all sizes and we are looking for developers who share our vision of keeping software development moving forward.
Java EE Software Developers develop software and interfaces using Java EE and JavaScript. Your tasks would include technical support, further development and implementation of Java EE Projects, as well as cross-departmental support for the implementation of product and process changes. You take part in the entire process, from analysis, to testing, to going live.
Required Skills and Experience
Completed degree in computer science or equivalent vocational training
Deep understanding of cryptography
Knowledge of current Java EE standards and frameworks (Spring, Hibernate, REST, SOAP, and Web Frameworks)
Knowledge of other open-source technologies and tools (for example Maven or Git)
Very good knowledge of German and English
About You
You have strong communication skills
You work well in a team and independently
You like to travel
You think on your toes and appreciate a hard day's work
You're organized and have a great memory
About Us
We are progressive!
We want our team be creative and generate their own ideas
We like each other and believe in one another
Have we sparked your interest?
Spark our interest by sending us your CV, certificates, project overview, and earliest starting date and salary to bewerbung@faizod.com
Contact
Torsten Stein
Großenhainer Straße 101
01127 Dresden
Phone: +49.351.28708220
E-mail: bewerbung@faizod.com
Der Beitrag Java EE Software Developer (m/f) erschien zuerst auf faizod..
Brief profile of faizod GmbH
Die faizod ist ein Lösungs- und Serviceanbieter rund um moderne EnterpriseSoftwarelösungen
sowie Internet of Things (IoT) und Blockchain. Professionalität,
Effektivität und Innovation zählen seit jeher zu den Kernkompetenzen der faizod bei
Softwareprojekten jeder Größe und Branche.
Unsere Mission: Unternehmen unterschiedlichster Größe und aus verschiedensten
Sektoren dabei helfen, mehr zu erreichen!
Unsere Vision: Softwareentwicklung auf einem Top-Level zu halten!
Die faizod ist einer der Innovationsführer für Enterprise-Solutions. Unsere Anwendungen
und Services unterstützen Kunden weltweit und helfen, ihr Geschäft profitabel zu
betreiben, sich kontinuierlich anzupassen und nachhaltig zu wachsen.
Die faizod ist ein Team aus Experten mit zum Teil mehr als 10 Jahren Berufserfahrung. Familiarität, Flexibilität und Teamgefühl haben bei uns einen sehr hohen Stellenwert.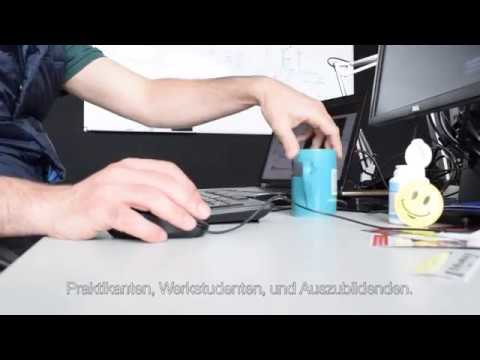 Publication date: 06-02-2018