Ausbildung zum Bachelor of Engineering - Informationstechnik (m/w) in Hartmannsdorf
Hartmannsdorf

Please apply here on "ITsax.de" with the "Apply Now" link/button at the top right.

Ihr Duales Studium der Informationstechnik/Technischen Informatik bietet Ihnen eine perfekte Kombination aus Theorie und Praxis und beinhaltet den vielseitigen Einsatz in allen relevanten Abteilungen unseres Unternehmens. An der Berufsakademie erlernen Sie alle theoretischen Grundlagen aus den Bereichen Informatik und der Elektrotechnik. In den Praxisphasen bei KOMSA können Sie diese im Tagesgeschäft und spannenden Projekten aktiv anwenden und sich Ihr Expertenwissen schon während dem Studium nach und nach aufbauen. So sind Sie am Ende Ihres Studiums bestens vorbereitet für eine verantwortungsvolle Tätigkeit in unterschiedlichsten technischen Abteilungen.

DAS BIETEN WIR:


Individueller Unternehmensdurchlauf mit Einsatz je nach Talenten & Stärken
Sehr gute Übernahmechancen
Gestaffelte Ausbildungsvergütung und individuelle Prämien
Spannende Projekte und herausforderndes Tagesgeschäft
Individuelle Entwicklung
Möglichkeit von Auslandsaufenthalten
Mehrstufige Ausbildungs-Willkommensveranstaltung – ein erstes Kennenlernen anderer Auszubildender und Wissenswertes über KOMSA
Mitarbeit in ausbildungsinternen Teams, z.B. KOMSA-eigener Azubi-Blog oder Event-Team
DAS ERWARTEN WIR:


Gutes (Fach-)Abitur
Gute Englischkenntnisse
Teamfähigkeit, Eigeninitiative, Engagement und Zuverlässigkeit
Überdurchschnittliches Interesse an den Fächern Informatik, Physik und Mathematik
Begeisterung für technische Zusammenhänge und die Welt der Informations- und Telekommunikationstechnik
Gute EDV-Kenntnisse sowie erste Programmier-Erfahrungen
Idealerweise Erfahrungen durch Praktika/Ferienarbeit
DAUER UND THEORETISCHE AUSBILDUNG:


3 Jahre bzw. 6 Semester
Die Theorie-Ausbildung erfolgt in der Berufsakademie Dresden oder Glauchau.
Sie haben Interesse?
Detaillierte Informationen zum Dualen Studium finden Sie auf den Seiten der Berufsakademien Dresden und Glauchau.
Mehr zur Ausbildung bei KOMSA erfahren Sie unter:
www.komsa.com/karriere
Brief profile of KOMSA Kommunikation Sachsen AG
KOMSA ist einer der führenden Dienstleister der Informations- und Kommunikationstechnologiebranche (IKT) in Europa. Wir sind Spezialist in den Kernbereichen Distribution, Integrierte Dienstleistungen und Reparaturservice und dabei Partner aller namhaften Hersteller und Netzbetreiber der Branche. Unseren Handelspartnern bieten wir Produkte und Lösungen aus einer Hand, unseren Industriepartnern einen channelspezifischen Absatz ihrer Ware und die Übernahme von damit verbundenen Dienstleistungen. Beiden garantieren wir effizienten Support in bester Qualität zu besten Kosten.
Als KOMSA-Gruppe mit unseren Tochtergesellschaften bedienen wir mehr als 10.000 Reseller, davon über 4.500 Fachhandelspartner und Systemhäuser.
Es ist wie in einem Orchester:
Komponist, Dirigent und Instrumente allein richten nichts aus - ein Kunstwerk entsteht erst, wenn alle Mitwirkenden ihre Kraft und ihr Können einsetzen und dem Ganzen Leben einhauchen. Diese Erkenntnis ist die Grundlage für unseren Erfolg: Flache Hierarchien, viel Verantwortung beim Einzelnen und Rahmenbedingungen, die den Bedürfnissen der Menschen entsprechen, schaffen ein Klima, das zu Höchstleistungen animiert. Bei KOMSA steht der Mitarbeiter im Mittelpunkt. Unser Ziel ist, langfristig attraktive Arbeitsplätze zu schaffen und auszubauen. Dafür müssen wir die ökonomische Basis stetig weiter verbessern, müssen dynamisch und innovativ sein und in einem gesättigten Marktumfeld weiter wachsen. Deshalb wollen wir dort, wo wir antreten die Nummer eins sein.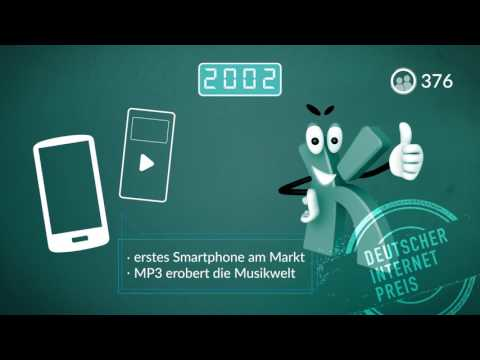 Publication date: 08-01-2018