Delphi-Entwickler/Delphi-Developer (m/w/gn) in Hartmannsdorf
Hartmannsdorf

Please apply here on "ITsax.de" with the "Apply Now" link/button at the top right.

Wir suchen einen Delphi-Entwickler (m/w/gn) zur Weiterentwicklung unserer umfangreichen, internen Systemlandschaft. In kleinen Scrum-Teams sind Sie mitverantwortlich für die strategische Weiterentwicklung unserer Businessanwendungen. Als Teil unserer internen IT sind Sie ein Garant, dass die KOMSA als Spezialist für Distribution, integrierte Dienstleistungen, Reparaturservice und Partner der großen namenhaften Hersteller und Netzbetreiber sein tägliches Geschäft ohne Störungen durchführen kann. Die KOMSA Kommunikation Sachsen AG ist einer der führenden Dienstleister der Informations- und Kommunikationstechnologiebranche (ict) in Europa mit ca. 1800 Mitarbeitern an 5 Standorten..
Zur Erweiterung unseres Teams suchen wir ab sofort einen:
Delphi-Entwickler/Delphi-Developer (m/w/gn)*
Ihre Aufgaben
Strategische Weiterentwicklung unserer Anwendungslandschaft in Delphi
Anforderungsanalyse, -spezifikation, Design und Implementierung von Softwarekomponenten
Technische Konzeption in Zusammenarbeit mit den Fachbereichen und Aufwandsschätzung von IT-Vorhaben
Unterstützung des Release- und Testmanagements im Zuge der kontinuierlichen Qualitätssicherung
Erstellung von Dokumentationen
Arbeiten in bereichsübergreifenden, agilen Projektteams (SCRUM)
Erschließung von Geschäftspotenzialen und Prozessoptimierungen
Ihre Qualifikationen
Studium der (Wirtschafts-)Informatik oder eine vergleichbare Ausbildung
Einschlägige Berufserfahrung mit Delphi im Backend- sowie Frontend-Bereich
Idealerweise Erfahrung ab der Version Delphi XE5
Zusätzliche Kenntnisse im Bereich .Net/C# wünschenswert
Kenntnisse mit Anwendungsservern und Datenbankmanagementsystemen bzw. SQL und Datenbankzugriffen
Betriebswirtschaftliches Grundwissen und unternehmerisches Denken
Hohe Eigenmotivation und Lernbereitschaft
Gute Kommunikationsfähigkeit sowie Freude an der Teamarbeit
Brief profile of KOMSA Kommunikation Sachsen AG
KOMSA ist einer der führenden Dienstleister der Informations- und Kommunikationstechnologiebranche (IKT) in Europa. Wir sind Spezialist in den Kernbereichen Distribution, Integrierte Dienstleistungen und Reparaturservice und dabei Partner aller namhaften Hersteller und Netzbetreiber der Branche. Unseren Handelspartnern bieten wir Produkte und Lösungen aus einer Hand, unseren Industriepartnern einen channelspezifischen Absatz ihrer Ware und die Übernahme von damit verbundenen Dienstleistungen. Beiden garantieren wir effizienten Support in bester Qualität zu besten Kosten.
Als KOMSA-Gruppe mit unseren Tochtergesellschaften bedienen wir mehr als 10.000 Reseller, davon über 4.500 Fachhandelspartner und Systemhäuser.
Es ist wie in einem Orchester:
Komponist, Dirigent und Instrumente allein richten nichts aus - ein Kunstwerk entsteht erst, wenn alle Mitwirkenden ihre Kraft und ihr Können einsetzen und dem Ganzen Leben einhauchen. Diese Erkenntnis ist die Grundlage für unseren Erfolg: Flache Hierarchien, viel Verantwortung beim Einzelnen und Rahmenbedingungen, die den Bedürfnissen der Menschen entsprechen, schaffen ein Klima, das zu Höchstleistungen animiert. Bei KOMSA steht der Mitarbeiter im Mittelpunkt. Unser Ziel ist, langfristig attraktive Arbeitsplätze zu schaffen und auszubauen. Dafür müssen wir die ökonomische Basis stetig weiter verbessern, müssen dynamisch und innovativ sein und in einem gesättigten Marktumfeld weiter wachsen. Deshalb wollen wir dort, wo wir antreten die Nummer eins sein.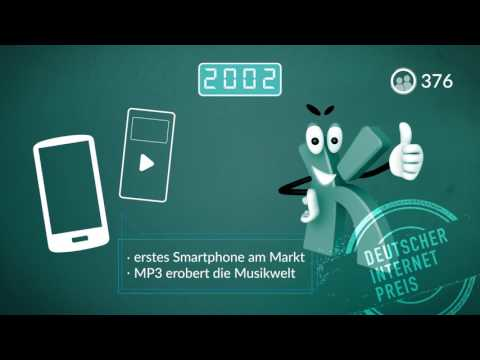 Publication date: 15-11-2016