Backend developer (m/f/x) in the Detact Connect division for AI platform
Dresden

Please apply here on "ITsax.de" with the "Apply Now" link/button at the top right.

Join us and let us work together to create AI-assisted process optimization and support our team beginning immediately (unrestricted full/ part time) and with full commitment as a Backend Developer in the Detact Connect division in Dresden. Detact Connect is our software for administration of plug-ins for automated data exchange between data sources from nearby equipment, databases, third-party software and/or online services. Use your creativity to enhance the refinement and optimization of Detact Connect in bringing together data sources more efficiently, and to further expand our portfolio of addressable data sources. Our globally active customers' exciting high-end industrial processes await you, along with an international, 20-person team of developers, mathematicians, and engineers. We strongly believe that we can provide production processes for the digital future by means of automated data analysis and Artificial Intelligence.
Your new challenge:
Design, development and maintenance of plugins for automated data exchange between machine-oriented data sources, databases, third-party software or online services.
Supporting the team in the creation of web-based applications in terms of providing high-quality data sets for analytical and machine learning processes.
Exchange with technical experts and system suppliers.
What you will need:
Solid programming skills in Scala or a strong Java background with an interest in learning Scala
Frameworks like Akka, Akka Http, Akka Stream or libraries like Alpaca are well known to you
Experience with SQL and NoSQL databases
Affinity for functional programming and algorithmics
Quality awareness and careful work distinguish you
Communication competence and the desire to put yourself in the conditions of complex production processes
Your career prospects:
Creative freedom to develop independent solutions that make Detact Connect even more powerful
Growth of know-how in the area of digitalization of high-end production processes
Wide range of training opportunities in the cutting-edge technologies
Cooperation with well-known, leading and globally active companies
Excellent working atmosphere in a growing and international team with great colleagues at an extraordinary creative location, the Kraftwerk Mitte Dresden
Above-average remuneration and profit sharing
High flexibility at the workplace with the option of a home office
Opportunity for phd through our close cooperation with the TU Dresden
Our tools and technologies:
Scala / Java / Java EE / Javascript / HTML / Kafka /
Spark / Akka / Alpakka / Cassandra / Kafka / Maven / SBT / Docker / Git / Kubermetes
Angular / GitHub / JSon / YML / HOCON / Keycloak
Python / R / Shiny / Jupyter Notebooks
Confluence / Jira / Scrum / Design Thinking
Linux / Windows / IOS / Android
Convinced?
Then please send us your meaningful documents to karriere@symate.de. We will be happy to answer any questions regarding the call for proposals by phone +49 351 8999-4680.
Brief profile of Symate GmbH
Die Symate GmbH aus Dresden wurde am 13.03.2012 aus dem Institut für Werkzeugmaschinen und Steuerungstechnik (IWM) der TU Dresden ausgegründet. Durch automatisierte Datenanalysen und KI industrielle Anlagen und komplette Prozessketten intelligenter und effizienter zu machen, ist die Mission der Symate. Dafür wurde in großangelegten Forschungsprojekten Detact entwickelt.
Detact ist die umfangreichste Infrastruktur für den Einsatz von KI in heterogenen Fertigungs-Prozessketten. Detact kann Datenquellen unterschiedlichster Formate aus physisch getrennten Systembereichen einbinden und übergeordnet zusammenführen. Detact Apps automatisieren den KI-Einsatz und kommunizieren mit Maschinenführern und Ingenieuren oder sogar in Echtzeit direkt mit Anlagen.
Am Markt existiert momentan keine vergleichbare Lösung, die so effizient eine prozesskettenübergreifende Gesamtparameterbetrachtung ermöglicht und die eine ähnlich einfache Anpassbarkeit auf verschiedenste Prozessketten mit spezifischen Anforderungen an Datenverarbeitung und Analytik zulässt. Grundlage sind die Ergebnisse aus Projekten der Deutschen Forschungsgemeinschaft und einem Spitzentechnologiecluster mit Schwerpunkten in den Bereichen mathematische Statistik, maschinelles Lernen, Data Mining, verteilte Datenverwaltung, Server-Clustering und Cloud-Computing.
Aktuell arbeiten 20 Mitarbeiter am Standort Dresden an der Weiterentwicklung von Detact. Mit Detact unterstützt Symate bereits heute die laufende Produktion bei namhaften Unternehmen der Automobilindustrie, der Luftfahrt wie z. B. bei der BMW Group, Audi AG, Elbe Flugzeugwerke und der ThyssenKrupp AG sowie Prozessentwicklungen an Forschungseinrichtungen wie dem Fraunhofer, dem Deutschen Zentrum für Luft- und Raumfahrt, den Technischen Universitäten Chemnitz und Dresden.
Wir stellen kontinuierlich Mitarbeiter in den Bereichen Backend- und Frontend-Programmierung, Datenanalyse und KI, Automatisierungs- und Steuerungstechnik sowie in den übergreifenden Themenkomplexen Big Data, Cloud-Netzwerk-Architektur, UI/UX-Design und Security ein. Bei Symate steht die kontinuierliche Entwicklung unserer Mitarbeiter im Fokus; die Förderung der individuellen Stärken jedes Einzelnen, eine intensive Begleitung durch Führungskräfte und ein gemeinsamer Teamgeist liegen uns besonders am Herzen.
Du teilst mit uns deine Begeisterung für neue Technologien und brennst dafür, die digitale Transformation für mittelständische Unternehmen und Konzerne der Automobilindustrie, Luftfahrt und Medizintechnik voranzutreiben? Dann werde Teil unseres jungen und schnell wachenden Teams und bewirb dich noch heute!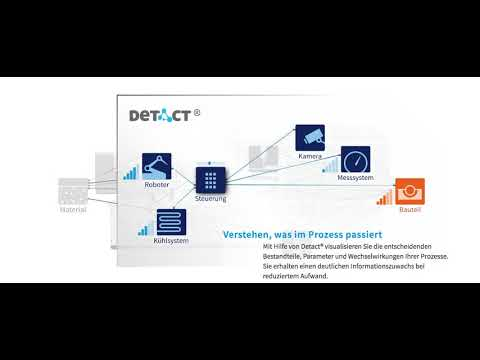 Publication date: 09-03-2020