Software Developer, Integration (m/w/d) in Dresden
Dresden

Please apply here on "ITsax.de" with the "Apply Now" link/button at the top right.

Our vision is to merge the world of Industry 4.0 and the Industrial Internet of Things (IIoT) with an innovative technology stack. Currently, this is inspiring many machine and plant producers as well as manufacturing companies.
Become part of our team in Dresden and get involved in the development of our industry and IoT platform. As a software developer in the integration area, you will expand our product by implementing components and functionalities which allow the communication between industrial devices and our platform that are mainly written in GoLang and C#. Create a scalable product with us, able to run everywhere - from a Raspberry Pi to AWS or even distributed over different platforms. The most important aspects are value for our customers and an excellent team spirit. We are innovative, creative, and open. We find unprecedented solutions for the challenges of tomorrow with our agile methods (Scrum).
What you bring: Passion
You completed your studies in a computer-related field or have received a comparable education
Knowledge in backend technologies with modern programming concepts and languages (e.g. GoLang)
Optional knowledge about industrial communication protocols (e.g. CoAP, MQTT, OPC UA, ...) and industrial devices (e.g. Siemens Simatic S7, Allen Bradley PCLs, ...)
Optional knowledge about the tools of the DevOps (Docker, Gitlab CI/CD, ...)
Interest in the development of industrial solutions from microcontroller to cloud applications
Willingness to learn and passion for new technologies and approaches
The desire to participate as an active part of our team
What we offer: Perspective
Flexible working conditions that are compatible with your personal life (working hours, home office, permanent contract)
Atmosphere for implementing creative solutions, self-development and personal development
A high degree of personal responsibility and participation in the design of our products
Time to discover and try new things
Short communication paths. Fast, informed decisions.
We are looking forward to your application!
Brief profile of Elco Industrie Automation GmbH
Die Elco Industrie Automation GmbH unterstützt Maschinenbauer und Systemintegratoren bei der Umsetzung von Projekten für die Industrie 4.0 und das Internet of Things.
Das weltweit agierende Unternehmen mit über 800 Mitarbeitern vereint Hardware- und Softwarekompetenz in einzigartiger Weise. Elco liefert komplette Industrial IoT-Lösungen aus einer Hand mit Produkten von der Datenerfassung über die Datenvernetzung, Datensammlung bis hin zur Datenvisualisierung, getreu dem Motto "Vom Sensor bis zum Menschen und zurück!"
Zur Erfüllung unserer Vision, in der IoT-Hardware, eine Plattform und Industrie-Apps neue Anwendungsfälle hervorbringen, die die Industrie nachhaltig beeinflussen, suchen wir ständig talentierte Software-Entwickler, lernhungrige Praktikanten und eifrige Studenten. Bei Elco findet jeder seinen Platz.
Schreiben Sie uns einfach eine kurze E-Mail. Alles weiteren Details besprechen wir dann lieber bei einem persönlichen und ungezwungenem Kennenlernen.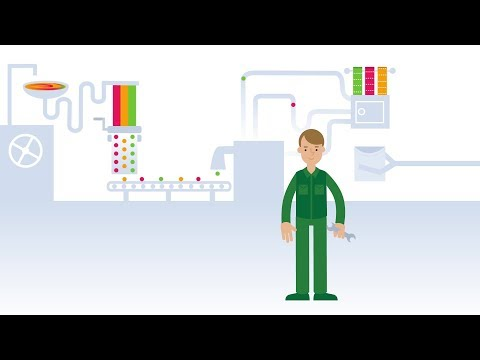 Publication date: 30-11-2020