JavaScript-Developer (w/m/d) - Corona Center Dresden
Dresden

Please apply here on "ITsax.de" with the "Apply Now" link/button at the top right.

Das machst du als JavaScript-Developer (w/m/d):
Implementierung und Weiterentwicklung von Anwendungen / Projekten mit JavaScript, HTML5 und CSS / SCSS 
Umsetzung mobiler Internetseiten und progressiver Web-Apps
Responsive Webdesign und Adaptive Design
Entwicklung von JavaScript-basierten Anwendungen auf Basis von verschiedenen Frameworks (z. B. VueJS und React)
Erstellung und Verwaltung von NPM Build Prozessen unter Verwendung aktueller Tools (Webpack, Babel)
Dokumentation von entwickelten Modulen und Softwarelösungen
Das Wichtigste auf einen Blick
Standort: Dresden
Einstiegsdatum: ab sofort
Stellentyp: Vollzeit, Teilzeit
Bewerbung per: E-Mail, Onlinebewerbung
Jetzt online bewerben!
Das bringst du als JavaScript-Developer (w/m/d) mit:
Ein abgeschlossenes Studium im Bereich Informatik, eine Ausbildung als Fachinformatiker oder Softwaretechnologie mit Schwerpunkt Multimedia, Anwendungsentwicklung oder reichlich Berufserfahrung
Erfahrungen mit HTML5, CSS / SCSS und JavaScript
Mobile und Responsive sollten für dich zum täglichen Workflow gehören
Versionierung von Quellcode via Git
Eigenverantwortliche und strukturierte Arbeitsweise in Sprints und kleinen Teams mit agilen Strukturen
Offenheit für neue Technologien, Prozesse und Tools
Eine gesunde Portion Pragmatismus
Eine Passion fürs Kickern, Laufen, Volleyball oder Fußball
Intro
In unserem Team entwickelst du mobile Websites und progressive Web-Apps auf höchstem Niveau und sorgst für eine optimale Bedienung auf allen Endgeräten.
Du bist heiß darauf, Lösungen für knifflige Fälle zu finden und bringst dazu noch eine gute Portion Humor mit? 
Dann bist du bei uns genau richtig!  
Jetzt bewerben!
Schicke deine aussagekräftigen Bewerbungsunterlagen mit Anschreiben, Lebenslauf, nächstmöglichem Eintrittstermin, Referenzen und Gehaltswunsch per E-Mail an Ina Schulte.
Wir freuen uns auf dich!
Brief profile of move elevator GmbH
Wir sind eine Full-Service-Agentur mit speziellem Fokus auf Markenkommunikation, Digitalisierung und Organisationsdesign. move:elevator ist inhabergeführt und bietet dir viel Raum, dich beruflich auszuleben: Mit flachen Hierarchien, tollen Kolleg*innen, spannenden Projekten und echtem Teamgeist. Und das an drei Standorten in Deutschland: In Oberhausen, Dresden und Berlin. 
Hand aufs Herz: Bei uns ist Work-Life-Balance keine leere Phrase. Denn wir alle arbeiten am besten, wenn wir zufrieden und mit Spaß an der Sache dabei sind. Deshalb bieten wir unseren Mitarbeiter*innen viele Benefits.
Was move:elevator als Arbeitgeber ausmacht? Es ist unser Spirit, der unbedingte Wille, das beste Ergebnis zu erreichen – bei guter Laune und gemeinsam. Unser Ziel: nie aufhören, besser zu werden. Das gilt für uns als Agentur und für jeden einzelnen Mitarbeiter, und zwar samt HAPPY EXPERIENCE. Denn es ist uns wichtig, dass wir eine Arbeitsumgebung schaffen, in der sich die Mitarbeiter wohlfühlen und in der jeder sein Bestes geben kann.
Wenn du dich weiterentwickeln willst, immer besser werden, neue Kompetenzen aufbauen und verantwortlich agieren willst, dann freuen wir uns auf deine Bewerbung.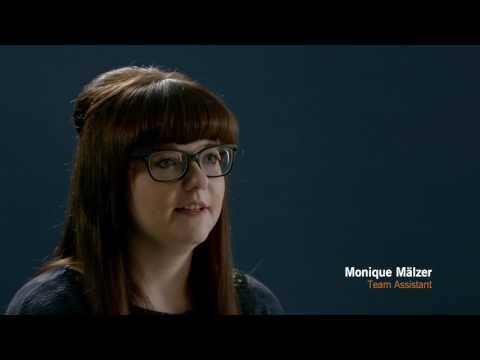 Publication date: 02-06-2021