Product Owner (m/w/d) in Dresden
Dresden

Please apply here on "ITsax.de" with the "Apply Now" link/button at the top right.

Job Offer Software/IoT (Dresden)
Would you like to take on more responsibility and apply your skills to the development of new products? As a product owner, you will take care of the expansion of our IoT platform. Determine agile product development in an open-minded team and play a key role in shaping our company's success!
Who we are:
ELCO Industrial Automation is one of the leading experts for sensors, encoders and IoT applications. We currently employ 900 people worldwide. Our mission: digitalization without compromises. So it doesn't come from nowhere that we supply customers from almost all branches – starting at logistics companies up to specialists in robotics and mechanical engineering.
Your Qualifications: Team Spirit & New Impulses
We've made it our task to think beyond Industry 4.0 – and to combine the IIoT with outstanding automation technology. This not only requires a creative development team, but also someone who takes control and coordinates all processes involved. That's why we're looking for:
experience considering agile development of software products in the Scrum system
basic understanding of information technology
ability of analytical thinking & experience in formulating / structuring work instructions
ability to work in a team
communication skills & assertiveness
What we offer: Work-Life-Balance & Creative Participation
outstanding working conditions (unlimited contract, home office, flexible work models)
more than enough space for creativity and self-development
a high amount of personal responsibility and participation of our product designs
a great international team with flat management structures
Still thinking you're the perfect product owner for ELCO? We're looking forward to your
application then at hr@elco-automation.de
Brief profile of Elco Industrie Automation GmbH
Die Elco Industrie Automation GmbH unterstützt Maschinenbauer und Systemintegratoren bei der Umsetzung von Projekten für die Industrie 4.0 und das Internet of Things.
Das weltweit agierende Unternehmen mit über 800 Mitarbeitern vereint Hardware- und Softwarekompetenz in einzigartiger Weise. Elco liefert komplette Industrial IoT-Lösungen aus einer Hand mit Produkten von der Datenerfassung über die Datenvernetzung, Datensammlung bis hin zur Datenvisualisierung, getreu dem Motto "Vom Sensor bis zum Menschen und zurück!"
Zur Erfüllung unserer Vision, in der IoT-Hardware, eine Plattform und Industrie-Apps neue Anwendungsfälle hervorbringen, die die Industrie nachhaltig beeinflussen, suchen wir ständig talentierte Software-Entwickler, lernhungrige Praktikanten und eifrige Studenten. Bei Elco findet jeder seinen Platz.
Schreiben Sie uns einfach eine kurze E-Mail. Alles weiteren Details besprechen wir dann lieber bei einem persönlichen und ungezwungenem Kennenlernen.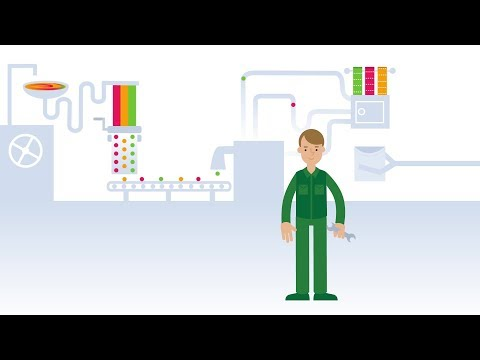 Publication date: 19-01-2021