Dresden (Hybrid)
Praktikant (m/w/d) im Bereich Projektmanagement und Heat Operations mit Home-Office
Dresden

Please apply here on "ITsax.de" with the "Apply Now" link/button at the top right.

Werde ein Teil von Cloud&Heat!
Seit unserer Gründung leben wir die gemeinsame Vision, digitale Infrastrukturen nachhaltig zu gestalten. Dazu entwickeln, bauen und betreiben wir energieeffiziente, sichere und skalierbare Technologien für Rechenzentren und Cloud-Anwendungen. Unser Team von ca. 100 Kolleginnen und Kollegen arbeitet täglich Hand in Hand an dieser Vision. Wir legen großen Wert auf das Wohlbefinden unserer Mitarbeiterinnen und Mitarbeiter und fördern und fordern innovatives Denken und eigenständiges Handeln. Dabei sind uns der Spaß an der Arbeit und das Miteinander im Unternehmen besonders wichtig.
Zur Verstärkung unseres Cloud&Heat-Teams in Dresden suchen wir ab sofort für mind. 3 Monate eine/n:
Praktikant (m/w/d) im Bereich Projektmanagement & Heat Operations
Deine Mission:
Unterstützung unserer Projekte von der technischen Inbetriebnahme bis hin zur Übergabe an den Kunden und der darauffolgenden Betreuung der Rechenzentrumsinfrastruktur
Weiterentwicklung des Life Cycle und SLA-Managements
Erstellen von Dokumentation zu den Themen Wartung und Störungsbeseitigung
Eng verzahnte Zusammenarbeit mit dem Bereich IT-Operations
Beteiligung an Konzeption und Umsetzung neuer Ausbaustufen der Anlagen
Allgemeine Unterstützung im Bereich Heat Operations & Projektmanagement
Dein Profil:
Abgeschlossenes Grundstudium im Bereich Maschinenbau, Verfahrens- oder Umwelttechnik oder vergleichbaren Richtungen
Grundlagenverständnis der Thermodynamik. Elektro- und Automatisierungstechnik
Kenntnisse der technischen Gebäudeausrüstung (TGA)
sehr gute MS-Office-Kenntnisse
Kenntnisse in CAD und Datenbanksoftware wünschenswert
gute Deutsch- und Englischkenntnisse in Wort und Schrift
eigenverantwortliche, systematische und zielorientierte Arbeitsweise
hohe Auffassungsgabe und Flexibilität
Interesse an interdisziplinären Aufgaben
Gelegentliche Bereitschaft zu nationalen Dienstreisen
Teamfähigkeit sowie Einsatz- und Verantwortungsbereitschaft
Wir bieten dir:
Ein abwechslungsreiches und vielseitiges Aufgabengebiet
Eigenverantwortung und hohes Lernpotenzial
Flache Hierarchie und direkte Kommunikationswege
enthusiatstische Kollegen mit hoher fachlicher Expertise in unseren Tätigkeitsfeldern
Vertrauensarbeitszeit und hohe Flexibilität
Einen hellen Arbeitsplatz in Loft-Atmosphäre mit guter Verkehrsanbindung
Ein großartiges Team, regelmäßige Teamevents, Koffein, Endorphin und vieles mehr
Du willst an etwas Nachhaltigem arbeiten? An der Cloud-Infrastruktur der Zukunft mitwirken? Wunderbar!
Wir freuen uns auf deine aussagekräftige Bewerbung direkt online über "Jetzt Bewerben".
Ansprechpartnerin: Nicole Bernstein; Tel.: 0351-479 367 04
Weitere Informationen findest Du auf unserer Homepage www.cloudandheat.com.
Cloud-Computing
, Projektmanager, Projektmanagement, ITsax.de, Empfehlungsbund
This Internship resp. apprenticeship as 'Praktikant (m/w/d) im Bereich Projektmanagement und Heat Operations' is vacant in following addresses: 01099 Dresden in Sachsen.
Brief profile of Cloud&Heat Technologies GmbH
Seit unserer Gründung leben wir die gemeinsame Vision, Nachhaltigkeit zum Treiber digitaler Innovation zu machen. Dazu entwickeln, bauen und betreiben wir energieeffiziente, grüne, sichere und skalierbare Rechenzentren, die den Anforderungen der Cloud-Zukunft gerecht werden.
Ein Team von mehr als 85 Kollegen arbeitet an dieser Vision täglich Hand in Hand. Damit dies funktioniert ist es wichtig, alle Kollegen von Beginn an Teil des Ganzen werden zu lassen und weiterzuentwickeln.
Initiativbewerbungen sind bei Cloud&Heat jederzeit willkommen: Wir suchen immer engagierte Talente in den Bereichen IT, Ingenieurswesen, F&E, Business Development und vielen weiteren. Wenn Du Lust hat, die Zukunft nachhaltiger, sicherer und skalierbarer Rechenzentrumslösungen mit Motivation und einem Blick über den Tellerrand hinaus zu gestalten, freuen wir uns darauf, schon bald von Dir zu hören!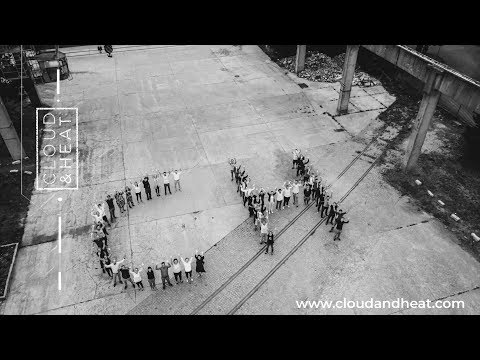 Spheres of competence
system administratorIaaSRubycomputerscientistopensourcesecurityPythonstudiesnetworkqualityengineerIT architectembeddeddigitalisationtraineeIndustry 4.0C++graphicdesignDevOpssoftwaredeveloperSystems engineerprojectmanagerSaaS
Job
Traineeships and apprenticeships
Dresden (Hybrid)
Yesterday
Publication date: 14-01-2022