Development Operations Engineer (f/m/d) in Dresden
Dresden

Please apply here on "ITsax.de" with the "Apply Now" link/button at the top right.

Job Offer Software/IoT (Dresden)
You will support our software teams as a DevOps Engineer in the areas of Continuous Integration, Quality Asurance and the common improvement of the development process. Additonally the administration of our server infrastructure and all IT systems are part of your work.
Who we are:
ELCO Industrial Automation is one of the leading experts for sensors, encoders and IoT applications. We currently employ 900 people worldwide. Our mission: digitalization without compromises. So it doesn't come from nowhere that we supply customers from almost all branches – starting at logistics companies up to specialists in robotics and mechanical engineering.
Your Qualifications: Team Spirit & New Impulses
We've made it our task to think beyond Industry 4.0 – and to combine the IIoT with outstanding automation technology. This not only requires a creative development team, but also someone who automates the development processes where it is possible. That's why we're looking for:
completed degree in computer science / electrical engineering / comparable education
curiosity, reliability & willingness to learn

knowledge in the area of DevOps (docker, chef, kubernetes, prometheus, grafana ...)

experience with the usage of cloud providers like AWS or Azure

basic knowledge in the area of server administration

optional: knowledge as administrator for applications like Confluence, Jira, Gitlab
What we offer: Work-Life-Balance & Creative Participation
outstanding working conditions (unlimited contract, flexible work models)
more than enough space for creativity and self-development
a high amount of personal responsibility and participation of our product designs
a great international team with flat management structures
Still thinking you're the perfect devops engineer for ELCO? We're looking forward to your
application then at hr@elco-automation.de
Brief profile of Elco Industrie Automation GmbH
Die ELCO Industrie Automation GmbH bringt Automatisierungstechnik und IIoT auf einen gemeinsamen Nenner. Nach 20 Jahren am Markt ist aus unserem einstigen Startup ein global agierender Konzern mit weit über 1.600 Mitarbeiter*innen geworden. Trotz der rasanten Entwicklung sind wir unseren ursprünglichen Werten treu geblieben:
Wir übernehmen Verantwortung – für unser Kollegium, für Umwelt und Gesellschaft.

Wir schenken Vertrauen – denn das ist die Basis für gute Zusammenarbeit.

Wir handeln als Team – weil gemeinsame Erfolge nur auf Augenhöhe erzielt werden.
Dementsprechend sind uns Ehrlichkeit, Verantwortungsbewusstsein und ein respektvolles Miteinander sehr wichtig. Unserer Ansicht nach sind Fehler kein Weltuntergang, sondern eine Chance zur Verbesserung. Durch diese Sichtweise können wir uns ständig weiterentwickeln und immer die passende Lösung für die Wünsche unserer Kund*innen entwickeln – so ehrgeizig sie auch sein mögen.
Ob Standardprodukt "of German Quality" oder individuelle Sonderlösung: Das Ziel von ELCO lautet zufriedene Kund*innen statt Profit um jeden Preis. Wir liefern genau das, was sie benötigen – nicht mehr und nicht weniger.
Heißt: Wir arbeiten mit dem, was bereits vorhanden ist, maximieren dessen Nutzen und entwickeln hieraus ein passgenaues Digitalisierungskonzept.
ELCO ergänzt, wo Lücken sind und tauscht nicht pauschal aus. Unser Motto: Bestandssysteme vernetzen, statt sie zu ersetzen.
Damit das so bleibt, suchen wir immer nach kreativen Software-Entwicklerinnen, wissbegierigen Studentinnen und ambitionierten Praktikant*innen.
Schreib uns doch eine Mail an hr@elco-automation.de, wenn Du Teil unseres Teams werden möchtest!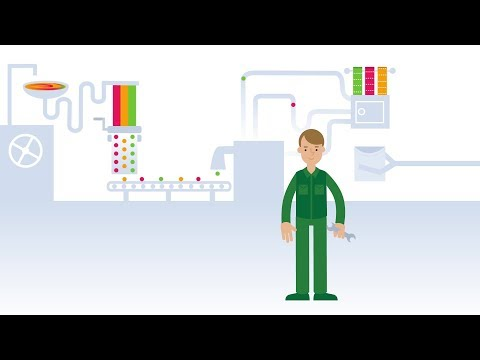 Publication date: 07-06-2021