Chemnitz (Hybrid)
Bachelor-/ Masterarbeit Bereich (Wirtschafts-) Informatik (w/m/d) in Chemnitz and Auerbach
Chemnitz and Auerbach

Please apply here on "ITsax.de" with the "Apply Now" link/button at the top right.

#yourmission  
Du hast Dich mit BE-terna beschäftigt und denkst, dass das Thema Deiner Abschlussarbeit gut zu uns passen würde? Dann schicke uns doch einfach Deinen Themenvorschlag und wir besprechen mit Dir, ob Dein Thema bei uns die nötige Unterstützung bekommen kann.
#yoursuperpowers   
Gute bis sehr gute Leistungen im Studium
Aktuelle Immatrikulation an einer Hochschule (möglichst in den Fachrichtungen Informatik oder Wirtschaftsinformatik)
Kenntnisse in objektorientierter Programmierung (.NET, C++, Java)
Evtl. schon Erfahrung im Umgang mit Microsoft SQL-Server
#beternasuperpowers  
Einen tiefen Einblick in unser Unternehmen und die Möglichkeit, BE-terna als zukünftigen Arbeitgeber zu testen
Modernes Arbeitsumfeld
internationales Arbeitsumfeld
Eine angemessene Vergütung
Durchgehende Betreuung durch einen Mentor
kostenfreie Getränke + Obst
Team-Events und After-Work-Communities
Masterarbeit, Abschlussarbeit, Bachelor, Wirtschaftsinformatik, Informatik, ITsax.de, Empfehlungsbund
This Internship resp. apprenticeship as 'Bachelor-/ Masterarbeit Bereich (Wirtschafts-) Informatik (w/m/d)' is vacant in following addresses: 09117 Chemnitz in Sachsen and 08209 Auerbach bei/in Vogtlandkreis in Sachsen.
Brief profile of BE-terna GmbH
Unsere Projekte sind vielfältig - unser Team ist einzigartig! BE-terna zählt mit 1000 Mitarbeitern und 25 Standorten zu den größten europäischen Anbietern von Business-Lösungen. Mit Begeisterung für modernste Softwaretechnologien unterstützen wir unsere Kunden, einfacher und transparenter zu arbeiten. Wir bieten Gestaltungsmöglichkeiten in spannenden Projekten, in denen Teamarbeit großgeschrieben wird. Mehr zu uns und unserer Kultur findest du auf unserer Karriereseite.
Du hast den Kopf voller Ideen und willst etwas bewegen? Du suchst nach Herausforderungen im IT-Umfeld? Dann bist Du bei uns genau richtig! Wir bieten Gestaltungsmöglichkeiten in spannenden Projekten und eine offene und lebendige Unternehmenskultur, die zu Eigenverantwortung animiert und in der Teamarbeit großgeschrieben und gelebt wird. Es erwarten Dich attraktive Rahmenbedingungen, moderne Arbeits- und Kommunikationsräume, flexible Arbeitszeitmodelle sowie erstklassige Weiterbildungsmöglichkeiten – denn wir möchten mit Dir wachsen!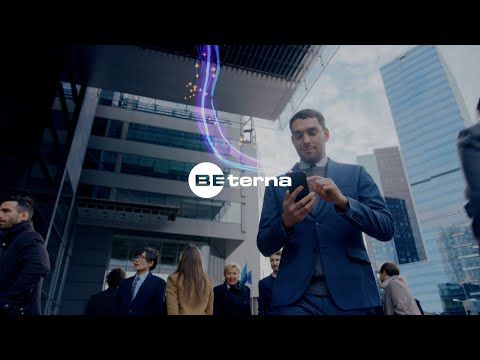 Spheres of competence
service managementsotware testsoftwaredevelopmentprojectmanagementSoftware-Designsoftware administrationdocumentmanagementapprenticeshipwebservicefrontendsecuritySaaSMobilestudiesJava.NETDevOpsC++business intelligenceJavaScriptdatabase
Job
Traineeships and apprenticeships
Publication date: 04-05-2022