Dresden
Werkstudent Testautomatisierung Webanwendungen (m/w/d) in Dresden
Dresden

Please apply here on "ITsax.de" with the "Apply Now" link/button at the top right.

Deine Aufgaben
Planung und Entwicklung automatisierter UI-Tests von Webanwendungen
Dein Profil
erste Erfahrung in der Qualitätssicherung von Softwareprodukten
Anwendungskenntnisse von Testverfahren und -strategien
gute Kenntnisse der Internet-Technologien und -protokolle
Erfahrung mit Typescript
Begeisterung für Qualität und Liebe zum Detail
gute Deutsch- und Englischkenntnisse
Was bieten wir?
direkter Berufseinstieg nach dem Studium möglich
flexible Arbeitszeiten und verschiedene Arbeitszeitmodelle; Home Office
agiles Arbeiten; lichtdurchflutete Lofts; Arbeitsinseln & Steharbeitsplätze; Englischkurse inhouse
betriebliches Gesundheitsmanagement; frisches Obst, kostenlose Getränke und Kaffeespezialitäten so viel Du willst
gemeinsame Sportveranstaltungen wie Firmenlauf oder Volleyball; Firmen-Fahrrad-Leasing; Karenztage bei nervigen Erkältungen
Eigenverantwortung; regelmäßige Feedbackgespräche; feste Weiterbildungsbudgets und Training on the job
gesponserte Freizeitaktivitäten (Billard, Kicker, Tischtennis usw.)
eine individuelle Gestaltung des eigenen Arbeitsplatzes, z. B. durch eine freie Wahl des Betriebssystems für den Entwickler-PC (Linux oder Windows)
Kontakt
jobs@kiwigrid.com
Werkstudent, Student, Job, Test, Testing, QA, Agile, UI-Testing, SCRUM, Qualitätssicherung, ITsax.de, Empfehlungsbund
This Internship resp. apprenticeship as 'Werkstudent Testautomatisierung Webanwendungen (m/w/d)' is vacant in following addresses: 01129 Dresden in Sachsen.
Brief profile of Kiwigrid GmbH
Was Kiwigrid von seinen Wettbewerbern unterscheidet, ist, dass es nicht nur ein Konzept für das Internet der Dinge verkauft. Kiwigrid bietet branchenübergreifende Wertschöpfung und versteht sich als eine offene Plattform für die Zukunft von Energie und E-Mobilität. Die Kunden von Kiwigrid nutzen die Plattform aus den verschiedensten Gründen, je nachdem, wo sie heute stehen, in welcher Branche sie tätig sind und was sie anbieten wollen. Die Plattform kann ihnen helfen, sich für neue Märkte zu öffnen, ihr Angebot zu diversifizieren und branchenübergreifende Geschäftsmodelle zu entwickeln. Dafür stellt Kiwigrid ihnen wegweisende Technologien und Dienstleistungen zur Verfügung, die die Energieeffizienz steigern, die Nutzung erneuerbarer Energien optimieren, den Weg für Elektrofahrzeuge ebnen und Stromnetze stabilisieren.
Die im April 2011 gegründete Kiwigrid GmbH macht es Besitzern von Eigenheimen, Mehrfamilienhäusern und Unternehmensgebäuden möglich, Energie von dezentralen Energieerzeugern und Verbraucheranlagen zu messen, selbstverwaltend zu steuern und kostenoptimiert zu betreiben.

Mit Kiwigrid ist es möglich herkömmliche fossile Energiehersteller, regenerative Energien und deren Verbraucher miteinander zu vernetzen und den Gesamt-Energieverbrauch deutlich zu senken.

Gestalte und organisiere mit uns diese anspruchsvollen Ziele in einem jungen und innovativen Unternehmen in der Kulturstadt Dresden. Da wir weiter wachsen, suchen wir immer fähige Köpfe aus der Wirtschaftsinformatik, Informatik, Elektrotechnik, Energiewirtschaft oder ähnlichen Gebieten. Dazu gehören erfahrene Softwarentwickler (Java Backend - Google Cloud Platform, Frontend mit Angular und/oder React), erfahrene Software-Architekten und IT-Projektleiter, Product Owner, Scrum Master sowie Softwaretester (IoT, Automatisierung und Systemvalidierung) sowie Support-Spezialisten.
Bist du bereit, die 100% nachhaltig angetriebene Energiewelt mit zu verwirklichen und kannst du dir vorstellen, als Teil eines begeisterten Teams, die Energieprodukte der Zukunft zu realisieren? Dann freuen wir uns, dich kennenzulernen.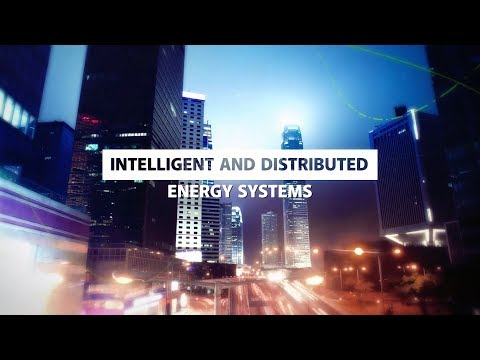 Spheres of competence
studiesMachine LearningsecurityPythontraineedatabaseCSSHadoopITcomputerscientistwebservicefrontendSaaSsoftware testerMobileJavaIT architectgraphicdesignembeddedsystem administratordigitalisationDevOpsIoTJavaScriptsoftwaredeveloperSystems engineerprojectmanagerCloud-ComputingSoftware-DesignIaaSContainer-virtualizationGraphQLLinuxnetworkNoSQLopensourceIndustry 4.0Webserverqualityengineer
Job
Traineeships and apprenticeships
Publication date: 14-01-2022