Chemnitz and Auerbach
Data Engineer* Business Intelligence Microsoft in Chemnitz and Auerbach
Chemnitz and Auerbach

Please apply here on "ITsax.de" with the "Apply Now" link/button at the top right.

#yourmission
• Create, implement and develop custom BI solutions for our clients
• Develop models, platforms and architectures for data processing
• Build and test data warehouses, stagings, layers
• Take responsibility for quality assurance together with your colleagues
• Answer and resolve ongoing customer queries
#yoursuperpowers
• At least 3 years of relevant work experience, independent and responsible way of working
• Knowledge and skills in analysis, conception and design of data models
• Ideally experience with Microsoft PowerBI, AzureDataLake or AzureSynapse
• Proficiency in the query languages SQL, MDX and/or DAX
• Very good knowledge of German and English
#beternasuperpowers
• Mentoring partner during the induction phase
• Modern working conditions based on flexible working hours
• Exciting and challenging projects in different industries
• Professional and personal development including certifications
• International working environment
SQL, BI, Microsoft, Datawarehouse, Azure, Englisch, Data-Mining, ITsax.de, Empfehlungsbund
This Job resp. positions as 'Data Engineer* Business Intelligence Microsoft' is vacant in following addresses: 09117 Chemnitz in Sachsen and 08209 Auerbach bei/in Vogtlandkreis in Sachsen.
Brief profile of BE-terna GmbH
Unsere Projekte sind vielfältig - unser Team ist einzigartig! BE-terna zählt mit 920 Mitarbeitern und 25 Standorten zu den größten europäischen Anbietern von Business-Lösungen. Mit Begeisterung für modernste Softwaretechnologien unterstützen wir unsere Kunden, einfacher und transparenter zu arbeiten. Wir bieten Gestaltungsmöglichkeiten in spannenden Projekten, in denen Teamarbeit großgeschrieben wird. Mehr zu uns und unserer Kultur findest du auf unserer Karriereseite.
Du hast den Kopf voller Ideen und willst etwas bewegen? Du suchst nach Herausforderungen im IT-Umfeld? Dann bist Du bei uns genau richtig! Wir bieten Gestaltungsmöglichkeiten in spannenden Projekten und eine offene und lebendige Unternehmenskultur, die zu Eigenverantwortung animiert und in der Teamarbeit großgeschrieben und gelebt wird. Es erwarten Dich attraktive Rahmenbedingungen, moderne Arbeits- und Kommunikationsräume, flexible Arbeitszeitmodelle sowie erstklassige Weiterbildungsmöglichkeiten – denn wir möchten mit Dir wachsen!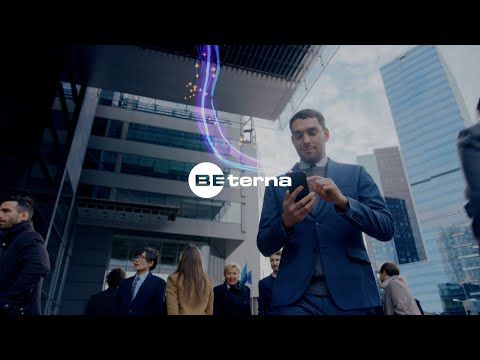 Spheres of competence
documentmanagementapprenticeshipcomputerscientistwebservicefrontendsecuritySaaSMobilestudiessoftware testerJava.NETIT architectsystem administratorDevOpsC++business intelligenceservice engineerJavaScriptsoftwaredeveloperdatabaseprojectmanager
Job
Traineeships and apprenticeships
Chemnitz (Hybrid)
Yesterday
Publication date: 14-01-2022