Freital (Hybrid)
Software Engineer in Machine learning and Database (f/m/d) (Partially Remote)
Freital

Please apply here on "ITsax.de" with the "Apply Now" link/button at the top right.

SmartNanotubes Technologies is a start-up company founded in 2020. We, currently a team of 12 with diverse interdisciplinary backgrounds, are located in Freital near Dresden. We have developed a novel, highly sensitive gas sensor platform, based on the principle of an electronic nose, with huge potential for a wide spectrum of applications.
We are currently growing our team to strengthen our software development.  In this context, we are looking for a
Software Engineer in Machine learning and Database (f/m/d)
Your responsibilities:
Continued development of our ML-based smell annotation software
You will use your coding experience to write clean, scalable, and maintainable code
You will be involved in supporting and developing different Databases
You will take part to manage cloud infrastructure and assets for Machine Learning and databases
You will build, test, and monitor your models through best practices on Model Development and MLOps
You will support Hardware Development Team via Integrating APIs into a software system
Your qualifications:
Bachelor or master's degree in computer science or equivalent qualification, preferably 2 years of industry experience
Confident use of relational and non-relational databases (PostgreSQL, MySQL or MongoDb)
Experienced in building ML Systems using tools like Python, Tensorflow/ Pytorch, Spark, MLFlow and AWS
Knowledge in Big Data Environment
Being able to configure, run, tune, and troubleshoot services on AWS
Good knowledge of software development and best practices in a development team (deployment, testing, CI / CD, code reviews)
The high degree of self-organization
Open-minded and a constant willingness to learn new things
Good communication skills in German and English
We offer:
Perspective on developing within a team of software engineers and hardware developers
Flexible working hours and possibility for home office
A working environment in a highly motivated, highly skilled interdisciplinary team
Competitive salary
Additional benefits: pension scheme, job ticket, supplementary health insurance
You are qualified and interested?
Please send us your application including 2 references (or reference contacts), information on your earliest starting date, and salary expectations. You can submit it via the Online-Form at www.tudag.de or E-Mail to bewerbungen@tudag.de.

In case of questions don't hesitate to contact us: Lydia Körner-Rothe, +49 351 40 470 228.
Software, Hardware, Engineer, Bachelor, Master, Software-Entwicklung, Software-Architekt, Softwareentwickler, Computer Sciense, Informatik, ITsax.de, Empfehlungsbund
This Job resp. positions as 'Software Engineer in Machine learning and Database (f/m/d)' is vacant in following addresses: 01705 Freital bei/in Sächsische Schweiz-Osterzgebirge in Sachsen.
Brief profile of SmartNanotubes Technologies GmbH, part of TU Dresden Aktiengesellschaft.
SmartNanotubes Technologies ist ein Start-up, welches 2020 gegründet wurde. Unser 6-köpfiges, interdisziplinäres Team arbeitet in Freital, in der Nähe von Dresden. Wir haben eine neuartige, hochempfindliche Gassensorplattform entwickelt, die auf dem Prinzip einer elektronischen Nase basiert und ein großes Potenzial für ein breites Anwendungsspektrum bietet.
Damit aus Ideen auch Produkte werden, braucht es nicht nur Erfindergeist, sondern auch Unternehmergeist. Genau dafür steht die TU Dresden Aktiengesellschaft (TUDAG), als Holding einer auf Wissens- und Technologietransfer ausgerichteten Unternehmensgruppe mit ca. 20 Einzelunternehmen. Mit ihrer Markt- und Anwendungsorientierung hat sich die TUDAG-Gruppe als ideales Bindeglied zwischen der Wirtschaft und der Industrie sowie der Wissenschaft fest etabliert. Mit ihrem großen Spektrum an Geschäftsmodellen und flexiblen Strukturen ist sie hierin der starke privatwirtschaftliche Partner an der Seite der Exzellenzuniversität TU Dresden. Die TUDAG-Gruppe beschäftigt über 600 Mitarbeiter. In der TUDAG selbst sind überwiegend zentrale Aufgaben, wie das Rechnungswesen, die IT sowie das Personalmanagement verankert.
Wenn Sie Verantwortung und spannende Aufgaben suchen, gern in einem modernen, mittelständischen Unternehmen arbeiten und mit uns gemeinsam die Zukunft gestalten wollen, senden Sie uns bitte Ihre aussagekräftige Bewerbung einschließlich Ihres Eintrittsdatums per E-Mail an bewerbungen@tudag.de.
Haben Sie Fragen, dann zögern Sie nicht uns anzurufen: Arite Grau, +49 351 40 470 223.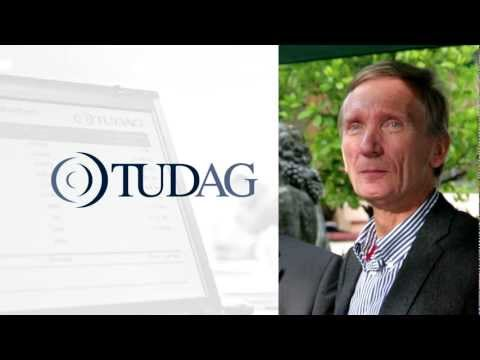 Spheres of competence
apprenticeshipdocumentmanagementcomputerscientistsecuritywebservicesystem administratorstudies.NETnetworkMobileJavaCMSIndustry 4.0service engineerJavaScriptSystems engineersoftwaredeveloperdatabaseprojectmanagerDevOps
Job
Publication date: 18-01-2022