Dresden
Linux Kernel and Embedded Systems Engineer (m/w/d) in Dresden
Dresden

Please apply here on "ITsax.de" with the "Apply Now" link/button at the top right.

Your tasks
Driver development and porting
Error analysis and fixing in the Linux kernel environment
Creating and maintaining build process and packaging
Maintaining the CI/CD pipeline
Kernel configuration for different platforms
Coordination of external developers
Development of unit and integration tests
Your Profile
Minimum 4 years of experience in software development
Solid knowledge of the Linux kernel architecture and boot processing
Solid knowledge of C and Shell scripting
Solid knowledge of ARM architecture and relevant platforms like Raspberry PI)
Experience with tool chains and cross compilation
Nice to have: Java or Fullstack experience
Nice to have: experience with hardware protocols like SunSpec, RS-485, CAN
Nice to have: experience with the yocto project
Analytical thinking, self-organized and result-oriented work
Agile mindset
What we offer
A permanent contract with a competitive salary and flexible working hours
Flat hierarchies, short decision paths, and a corporate culture that welcomes your feedback
Inclusion into a team of highly-motivated, international professionals
A creative and stimulating environment that has a great potential for future growth and is driven by innovation
A challenging task and freedom to make your own decisions
Free beverages and fresh fruits
Table soccer, ping pong, job ticket etc.
Contact
jobs@kiwigrid.com
IoT
, Kernel,
Linux
, Driver,
Software Development
,
Continuous Integration
, Continous Deployment, Testing,
C
, Shell-Scripting, ITsax.de, Empfehlungsbund
This Job resp. positions as 'Linux Kernel and Embedded Systems Engineer (m/w/d)' is vacant in following addresses: 01129 Dresden in Sachsen.
Brief profile of Kiwigrid GmbH
Was Kiwigrid von seinen Wettbewerbern unterscheidet, ist, dass es nicht nur ein Konzept für das Internet der Dinge verkauft. Kiwigrid bietet branchenübergreifende Wertschöpfung und versteht sich als eine offene Plattform für die Zukunft von Energie und E-Mobilität. Die Kunden von Kiwigrid nutzen die Plattform aus den verschiedensten Gründen, je nachdem, wo sie heute stehen, in welcher Branche sie tätig sind und was sie anbieten wollen. Die Plattform kann ihnen helfen, sich für neue Märkte zu öffnen, ihr Angebot zu diversifizieren und branchenübergreifende Geschäftsmodelle zu entwickeln. Dafür stellt Kiwigrid ihnen wegweisende Technologien und Dienstleistungen zur Verfügung, die die Energieeffizienz steigern, die Nutzung erneuerbarer Energien optimieren, den Weg für Elektrofahrzeuge ebnen und Stromnetze stabilisieren.
Die im April 2011 gegründete Kiwigrid GmbH macht es Besitzern von Eigenheimen, Mehrfamilienhäusern und Unternehmensgebäuden möglich, Energie von dezentralen Energieerzeugern und Verbraucheranlagen zu messen, selbstverwaltend zu steuern und kostenoptimiert zu betreiben.

Mit Kiwigrid ist es möglich herkömmliche fossile Energiehersteller, regenerative Energien und deren Verbraucher miteinander zu vernetzen und den Gesamt-Energieverbrauch deutlich zu senken.

Gestalte und organisiere mit uns diese anspruchsvollen Ziele in einem jungen und innovativen Unternehmen in der Kulturstadt Dresden. Da wir weiter wachsen, suchen wir immer fähige Köpfe aus der Wirtschaftsinformatik, Informatik, Elektrotechnik, Energiewirtschaft oder ähnlichen Gebieten. Dazu gehören erfahrene Softwarentwickler (Java Backend - Google Cloud Platform, Frontend mit Angular und/oder React), erfahrene Software-Architekten und IT-Projektleiter, Product Owner, Scrum Master sowie Softwaretester (IoT, Automatisierung und Systemvalidierung) sowie Support-Spezialisten.
Bist du bereit, die 100% nachhaltig angetriebene Energiewelt mit zu verwirklichen und kannst du dir vorstellen, als Teil eines begeisterten Teams, die Energieprodukte der Zukunft zu realisieren? Dann freuen wir uns, dich kennenzulernen.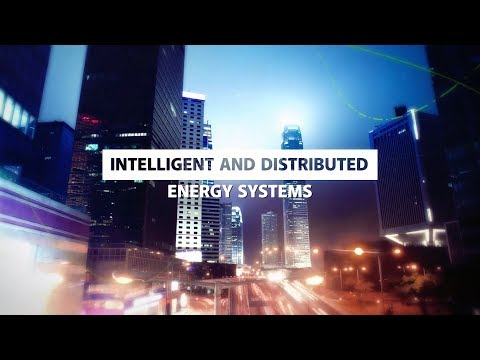 Spheres of competence
studiesMachine LearningsecurityPythontraineedatabaseCSSqualitymanagementsotware testprojectmanagementsoftwaredevelopmentsoftware administrationHadoopITwebservicefrontendSaaSMobileJavagraphicdesignembeddeddigitalisationDevOpsIoTJavaScriptSystems engineerCloud-ComputingSoftware-DesignIaaSContainer-virtualizationGraphQLLinuxnetworkNoSQLopensourceIndustry 4.0Webserver
Job
Traineeships and apprenticeships
Publication date: 19-05-2022