Remote
Tech Lead (m/w/d) Team Search & Inspire (Home-Office)
Dresden

Please apply here on "ITsax.de" with the "Apply Now" link/button at the top right.

Teach Lead (m/w/d) Team Search & Inspire
(Fulltime, unlimited)

Looking for a new challenge where you can combine your passion for biking with your job?
 
BIKE24 is the one-stop shop for the fast-growing community of bike enthusiasts, promoting green mobility. Founded in 2002, we have grown from a specialized online retailer in the cycling sector to one of the leading e-commerce platforms in continental Europe with a focus on the premium segment.

With every complete bike, every pedal and every functional jacket we sell, we help our customers use their bikes more often and thus travel more sustainably. Our success is not only founded on our product range, which is unique in terms of depth and breadth. We also score points with our customer-friendly service and lightning-fast shipping. Since many of our team members are avid bikers themselves, we can also offer our customers expert advice. In this way, we address the rapidly growing group of casual cyclists as well as cycling sport enthusiasts.
What you can expect when you work with us:
You can work 100% remotely anywhere within Spain or Germany or from our office in Barcelona or Dresden
An attractive working environment with small product teams
Flexible scheduling of working time
Friendly and relaxed working atmosphere
Attractive social benefits
Great employee conditions in our online shop
Time to develop yourself and your skills
Sport friendly environment, great work-life balance, and flexibility
Your new challenge
You are responsible for the technical ownership and implementation of a product in adherence with the guidelines established by the architecture team.
You are experienced in understanding architecture implications to development approaches and vice versa.
You are coaching and enabling your development team and are jointly responsible for the development and operation of services within our Search and Inspire Team.
You are guiding and participating in the development process of new features, integration of additional systems, and introduction of new technologies to make our services better and, above all, future-proof.
You are supporting the communication flow within the team, cross-team and towards management.
Work in a small, cross functional agile team
Apply your experience in Domain-driven design (DDD) & Test-driven development (TDD) in your day to day work.
We are looking for interest, enthusiasm, and motivation to learn about new topics, as well as to create and integrate new services as part of a product team.
Key Skills:
You are proficient at working with TypeScript and have experience with React
Experience with Node.js (ideally NestJS) and Git
You already have some experience working with Docker and using Cloud Computing (e.g. AWS, Azure, GCP).
When developing, you have experience using docker, docker-compose and Linux / Ubuntu.
Some experience with Terraform is a great addition
You are familiar with Scrum proceedings and able to facilitate the technical portion.
You understand and are able to convey software design principles like SOLID.
Ideally you have 4+ years of relevant working experience.
You are fluent in English both verbally and written and have strong communication and strong interpersonal skills as well as a positive attitude and focus on team collaboration.
Linux
,
Support
, Agile,
React
,
Web-Design
,
Typescript
,
Software-Support
, Lead,
JavaScript
,
Servicemanager
, ITsax.de, Empfehlungsbund
Open to applicants from the following countries for full remote employment:
Germany, Spain
Brief profile of Bike24 GmbH
Die Bike24 GmbH ist ein modernes E-Commerce-Unternehmen für Fahrrad- und Sportartikel mit Sitz in Dresden. Unsere Erfolgsgeschichte begann im Jahr 2002 mit einer Handvoll Kolleg:innen. Mittlerweile gehört BIKE24 europaweit zu den führenden Onlinehändlern dieser Branche und beschäftigt über 450 Mitarbeitenden, die täglich im Interesse zufriedener Kund*innen im Einsatz sind. Der Versand unserer rund 100.000 Produkte erfolgt heute weltweit in mehr als 70 Länder.
Der E-Commerce ist ein dynamischer Markt, bei dem rasches, effektives und innovatives Handeln gefragt ist. Bewerber*innen auf der Suche nach einer neuen beruflichen Herausforderung, die ihre Fachkenntnisse in einem engagierten und dynamischen Team unter Beweis stellen möchten, werden daher ständig von uns gesucht. Wir möchten, dass Du gemeinsam mit uns Visionen entwickelst und unser Unternehmenswachstum aktiv mitgestaltest. Flache Hierarchien und kurze Entscheidungswege ermöglichen uns schnelle und unkomplizierte Prozesse. Neben einer langfristigen und vertrauensvollen Zusammenarbeit sind uns eine familiäre und freundliche Arbeitsatmosphäre ebenso wichtig. Werde auch Du Teil unserer Erfolgsgeschichte und bereichere unser Team mit Deiner Kreativität, Deinem Teamgeist und Deinem Engagement – wir freuen uns auf Dich!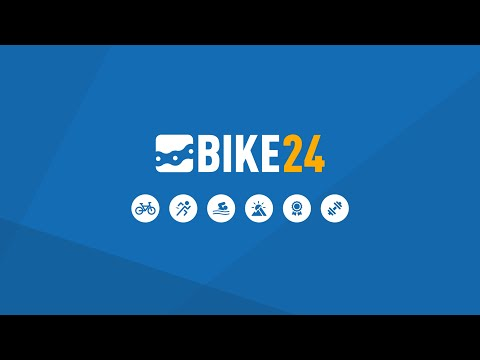 Spheres of competence
JavaScriptPHPMobiledatabasebusiness intelligencesecurityCMSqualitymanagementsotware testSoftware-Designprojectmanagementsoftwaredevelopmentsoftware administration
Job
Traineeships and apprenticeships
Dresden (Hybrid)
11 days ago
Publication date: 20-06-2022