Professional
Dresden (Hybrid)
Fullstack Web Developer (f/m/d) in Dresden
Dresden

Please apply here on "ITsax.de" with the "Apply Now" link/button at the top right.

Fullstack Web Developer (f/m/d)
Full-time employee Sofia, Berlin, Dresden, Warsaw from now on
DRESDEN | BERLIN | ESSEN | VIENNA | SOFIA
WE ARE LOOKING FOR...
… а Fullstack Web Developer (f/m/d) for our office in Sofia, Berlin or Dresden. Your passion is web development? Then you should join our awesome location functional Web Development team. You will work for a modern website, millions of people use and bring our platform to the next level. In your joint planning meetings with the teams Product, Sales and Marketing you keep yourself up to date. Moreover, you chose your own working technique in order to work based on your personal needs!
YOUR MISSION WITH US:
You share responsibility for the creative design of our variety of websites
You create SPA, dynamic widgets, and work on our portals
You shape our web, processes, and tools in collaboration with designers and other developers.
You develop and maintain reusable and solid responsive frontend components
You develop Restful endpoints and improve our current Symfony stack
You create technical specifications and documentation
As an experienced engineer you will help your colleagues with your vast experience by consulting and coaching.
THIS IS WHAT YOU BRING ALONG:
You provide proficient development experience (at least 3-5 years)
Experience in TDD, JavaScript (ES6+) and good software engineering practices.
Throughout your career, you have gained very good knowledge of modern libraries like: Vue, Next.js, React.
Experience in PHP, Symfony, Docker
 It will be some extra points if you are experienced in: SASS, CSS, HTML5.
You have experience with AWS, CI/CD processes and Git.
You are solution-oriented and provide a high sense of responsibility and quality.
 Being flexible, taking the initiative and thinking independently are your trademarks.
 Curiosity about technical innovation, hands-on, creativity and teamwork skills.
You are very good in English
BENEFITS & PERKS.
#diversity&inclusion - be YOURSELF and get involved in our #nondiscrimination corporate culture with flat hierarchies, openness and a lot of genuinely nice and decent people.
#lean - lean, agile and highly dynamic working environment with various activities and plenty of room for creativity and co-designing our common path.
#personalgrowth - we support you to develop your own personal Offerista Development Plan, workshops, trainings and regular feedback.
#officegoals - work in modern, playful and centrally located offices, ergonomically equipped and with daily fresh fruits, vegetables & yogurt as well as a tea and coffee flatrate with your favorite milk (vegan-friendly).
#stateoftheart - laptop, keyboard, screen? Here you get the latest technical equipment.
#100%flexible - flexible working time models, trust-based working time, mobile working arrangements as well as the possibility of a sabbatical.
#teamfuckingawesome - experience legendary team events and celebrations with us, such as our annual summer party or our Christmas event (Covid friendly).
#familyfirst - bring your child and dog to the office and let us support you with an allowance for your childcare.
#corporatebenefits - receive exclusive discounts with various providers.
#sustainability - we are climate neutral! But there's still more to do! Get involved as an #orangeofficer to make Offerista even more sustainable.
BECOME PART OF OUR TEAM AND SHAPE WITH US.
We are visionaries, betterers and thinkers. With dedication we design the digital shopping world of tomorrow. Already known as the market leader in digital retail marketing in Europe, our state-of-the-art products provide international digital coverage and store visits to retailers. The achievements fill us with pride, the future spurs us on. We are Offerista - and we are looking for bright minds that will make us even better.
CONTACT.
Offerista Group GmbH
Aneliya Nikolova
Waldemarstrasse 33a | 10999 Berlin
+359884045756
E‑Mail: 
JOIN, Fullstack, Englisch, ITsax.de, Empfehlungsbund
This Job resp. positions as 'Fullstack Web Developer (f/m/d)' is vacant in following addresses: 01067 Dresden in Sachsen.
Brief profile of Offerista Group GmbH
Wir sind Visionär:innen, Bessermacher:innen und Weiterdenker:innen. Voller Hingabe gestalten wir die digitale Einkaufswelt von Morgen. Im Raum DACH bereits als Marktführer im digitalen Filialmarketing bekannt, verschaffen unsere hochmodernen Produkte dem Einzelhandel internationale digitale Reichweite und Ladenbesuche. Das Erreichte erfüllt uns mit Stolz, das Künftige spornt uns an. Wir sind Offerista – und wir sind auf der Suche nach hellen Köpfen, die uns noch besser machen.
Werde jetzt Teil unseres großartigen Teams!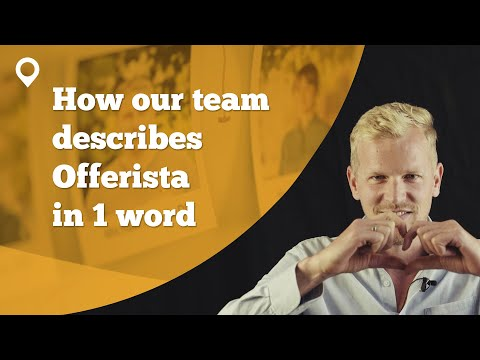 Spheres of competence
graphicdesigndatabasesecurityJavaPHPapprenticeshipMobilestudiesservice managementsotware testprojectmanagementSoftware-Designsoftwaredevelopmentsoftware administrationJavaScriptCMS
Job
Professional • Dresden (Hybrid)
3 days ago
Professional • Dresden (Hybrid)
3 days ago
Publication date: 25-01-2023