Die DUALIS IT beteiligt sich bei den Communitys des Empfehlungsbundes ITsax.de und OFFICEsax.de, um Ihre Sichtbarkeit regional zu stärken und gemeinsam mit den starken Partnern Fachkräfte in der Region zu binden. Schon kurz nach dem Beginn der Mitgliedschaft bei ITsax.de und OFFICEsax.de hat sich die Anzahl an qualifizierten Bewerbern deutlich erhöht. Sehr schnell konnten wir dabei wichtige Schlüsselpositionen in unserem Unternehmen besetzen."

DUALIS GmbH IT Solution
DUALIS is a growing IT company with its headquarters in Dresden. We develop and resell production-related, intelligent software solutions in the Industry 4.0 context both nationally and internationally. In cooperation with our partners, we set new standards with forward-looking products and services for the smart factory. Founded in 1990, DUALIS has been a subsidiary of iTAC Software AG since 2016. The product range includes the detailed planning tool GANTTPLAN, the software AREAPLAN for area planning and the 3D simulation platform Visual Components. Our products are integrated in numerous applications in the large-scale industry and in medium-size enterprises in the production and service sector.
Talents wanted and opportunities
We are looking for: 
Innovative minds for innovative solutions in Dresden 
Sympathetic sales geniuses with an affinity for business software and the ability to inspire 
Talented developers for the design of modern and intuitive user interfaces 
Colleagues who enjoy solving challenging tasks by working as part of a team. 
We offer: 
An exciting and future-oriented environment in a modern software company with very good development opportunities 
Flexible working hours and the possibility for mobile working 
Kind and friendly colleagues and (nearly) no dress code 
Regular team events as well as drinks and coffee free of charge 
Attractive salary with additional benefits 
Which is important: 
Whether project management, sales, development or marketing - we are all working closely together to bring our ideas to life.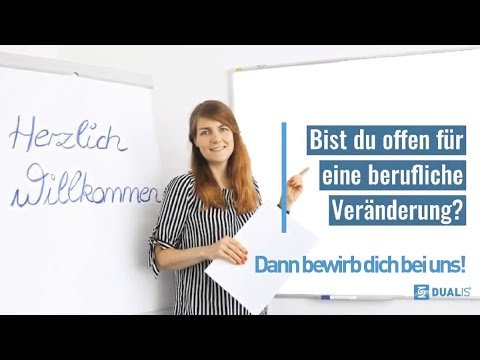 Jobs for professionals and executives
Professional • Dresden (Hybrid) • Part-time possible • Flexible hours • up to 30 days of vacation
9 days ago
–
DUALIS GmbH IT Solution
Professional • Dresden (Hybrid) • Part-time possible • up to 30 days of vacation
25 days ago
–
DUALIS GmbH IT Solution
Professional • Dresden (Hybrid) • Part-time possible • up to 30 days of vacation
20-02-2023
–
DUALIS GmbH IT Solution