We see ITsax.de as a strong, highly visible community that exceeds the borders of the region. We see our membership as our contribution to making the location of Dresden more attractive, and, more importantly, to offer a perspective to graduates from abroad. At the same time, we wish to meet interesting people and expand our strong team.

Symate GmbH
The Symate GmbH headquartered in Dresden was established as a spin-off of the Institute for Machine Tools and Control Technology (German abbreviation IWM) at the TU Dresden on 13 March 2012. The Symate mission is to make the equipment in industry and entire process chains more intelligent and efficient by means of automated data analyses and AI. For this purpose, we engineered Detact in large-scale research projects.
Detact is the most comprehensive infrastructure available for the use of AI in heterogeneous manufacturing process chains. Detact can embed data sources in a wide variety of formats from physically separated system areas and bring them together in a superordinate manner. Detact apps automate the use of AI and communicate with the machine operators and engineers or even directly with the equipment in real time.
Currently, there is no comparable solution on the market that can consider the entire parameter set so efficiently and beyond the borders of a process chain, and that is similarly easily adaptable to different process chains with specific requirements in terms of data processing and analytics. These findings are based on results gained in projects funded by the German Research Foundation (German abbrev. DFG) and an advanced technology cluster focused on subjects such as Mathematical Statistics, Machine Learning, Data Mining, Distributed Database Administration, Server Clustering and Cloud Computing.
At present, 20 employees are refining Detact at our Dresden location. With our Detact system, we at Symate are already supporting production for well-known companies in the automotive and aerospace industries – such as the BMW group, the Audi AG, the aircraft plant Elbe Flugzeugwerke and the ThyssenKrupp AG. Detact is also used for process design at research institutes, such as the Fraunhofer Institute, the German Aerospace Center DLR, and the Technical Universities of Chemnitz and Dresden.
Talents wanted and opportunities
We are constantly hiring employees in the fields of backend and frontend programming, data analysis and AI, automation systems and control technology, and in the broader fields of Big Data, Cloud Network Architecture, UI/UX design and security. At Symate, we focus on the continuous development of our team; encouraging the individual strengths of every individual, providing intensive coaching by our managers, and fostering common corporate values are particularly important for us. Would you like to share your enthusiasm for new technologies with us and be passionate about advancing digital transformation for German automotive groups, aeronautics and medical engineering? If so, join our young and rapidly growing team and apply for a job today!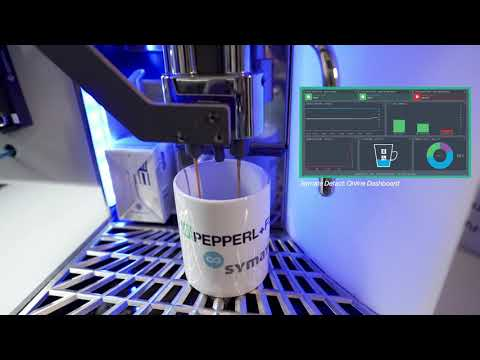 Jobs for professionals and executives