Professional
Dresden
Senior Software Developer Java - Cloud (m/f/d) in Dresden
Dresden

Please apply here on "ITsax.de" with the "Apply Now" link/button at the top right.

Your tasks
participation in a cross-functional team
use and deployment of container-based solutions
familiarization with the business domains of the Kiwigrid platform
knowledge building in the area of test-driven development
independent development of new software components based on Java frameworks
ensuring the quality of our software components
independent design of new software components
contributing to the architecture of the software components
code review of developments of other colleagues
adequate documentation of the created software artifacts
coordination of development tasks within the team
deploy continuous delivery pipelines in containerized cloud environments
experience in handling and deploying open source projects
Your Profile
degree in computer science/electrical engineering or similar training (IT specialist) or qualified career changer
+5 years of practical experience in software development projects
profound knowledge of the Java language
knowledge of software testing frameworks
experience in automated software testing
experience with cloud-based applications
confident use of and good communication on software design patterns (e.g. UML knowledge and exchange on this with colleagues)
understanding of software architecture
open-mindedness and willingness to learn
What we offer
a permanent contract with a competitive salary
flexible and agile hours; either work from your home office or our bright lofts, work islands and standing workstations with free fresh fruit and drinks
in-house German and English language courses
company sports events such as runs and volleyball matches; company bicycle leasing
job ticket; bonus for employee referrals; company pension plan
independent working environment; regular feedback meetings; fixed training budgets and on-the-job training
sponsored leisure activities (pool, table socker, ping pong, etc.)
individual design of your workplace, such as choosing your preferred operating system (Linux or Windows)
Contact
jobs@kiwigrid.com
Java
,
Cloud
, Dresden, Agile,
IoT
, google, GCP,
SPRING
,
Kubernetes
, remote, ITsax.de, Empfehlungsbund
This Job resp. positions as 'Senior Software Developer Java - Cloud (m/f/d)' is vacant in following addresses: 01129 Dresden in Sachsen.
Brief profile of Kiwigrid GmbH
Was Kiwigrid von seinen Wettbewerbern unterscheidet, ist, dass es nicht nur ein Konzept für das Internet der Dinge verkauft. Kiwigrid bietet branchenübergreifende Wertschöpfung und versteht sich als eine offene Plattform für die Zukunft von Energie und E-Mobilität. Die Kunden von Kiwigrid nutzen die Plattform aus den verschiedensten Gründen, je nachdem, wo sie heute stehen, in welcher Branche sie tätig sind und was sie anbieten wollen. Die Plattform kann ihnen helfen, sich für neue Märkte zu öffnen, ihr Angebot zu diversifizieren und branchenübergreifende Geschäftsmodelle zu entwickeln. Dafür stellt Kiwigrid ihnen wegweisende Technologien und Dienstleistungen zur Verfügung, die die Energieeffizienz steigern, die Nutzung erneuerbarer Energien optimieren, den Weg für Elektrofahrzeuge ebnen und Stromnetze stabilisieren.
Die im April 2011 gegründete Kiwigrid GmbH macht es Besitzern von Eigenheimen, Mehrfamilienhäusern und Unternehmensgebäuden möglich, Energie von dezentralen Energieerzeugern und Verbraucheranlagen zu messen, selbstverwaltend zu steuern und kostenoptimiert zu betreiben.

Mit Kiwigrid ist es möglich herkömmliche fossile Energiehersteller, regenerative Energien und deren Verbraucher miteinander zu vernetzen und den Gesamt-Energieverbrauch deutlich zu senken.

Gestalte und organisiere mit uns diese anspruchsvollen Ziele in einem jungen und innovativen Unternehmen in der Kulturstadt Dresden. Da wir weiter wachsen, suchen wir immer fähige Köpfe aus der Wirtschaftsinformatik, Informatik, Elektrotechnik, Energiewirtschaft oder ähnlichen Gebieten. Dazu gehören erfahrene Softwarentwickler (Java Backend - Google Cloud Platform, Frontend mit Angular und/oder React), erfahrene Software-Architekten und IT-Projektleiter, Product Owner, Scrum Master sowie Softwaretester (IoT, Automatisierung und Systemvalidierung) sowie Support-Spezialisten.
Bist du bereit, die 100% nachhaltig angetriebene Energiewelt mit zu verwirklichen und kannst du dir vorstellen, als Teil eines begeisterten Teams, die Energieprodukte der Zukunft zu realisieren? Dann freuen wir uns, dich kennenzulernen.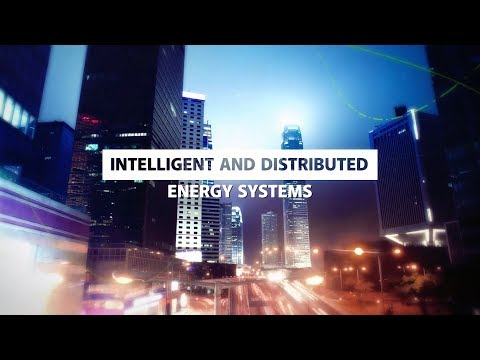 Spheres of competence
studiesMachine LearningsecurityPythontraineedatabaseCSSqualitymanagementsotware testprojectmanagementsoftwaredevelopmentsoftware administrationHadoopITwebservicefrontendSaaSMobileJavagraphicdesignembeddeddigitalisationDevOpsIoTJavaScriptSystems engineerCloud-ComputingSoftware-DesignIaaSContainer-virtualizationGraphQLLinuxnetworkNoSQLopensourceIndustry 4.0Webserver
Job
Traineeships and apprenticeships
Internship • Dresden
7 days ago
Working Student • Dresden
2 days ago
Working Student • Dresden
7 days ago
Publication date: 21-11-2022